If you're from the US, you've prob­a­bly never heard of clafoutis, but I can assure you that you'll be happy to be in the know.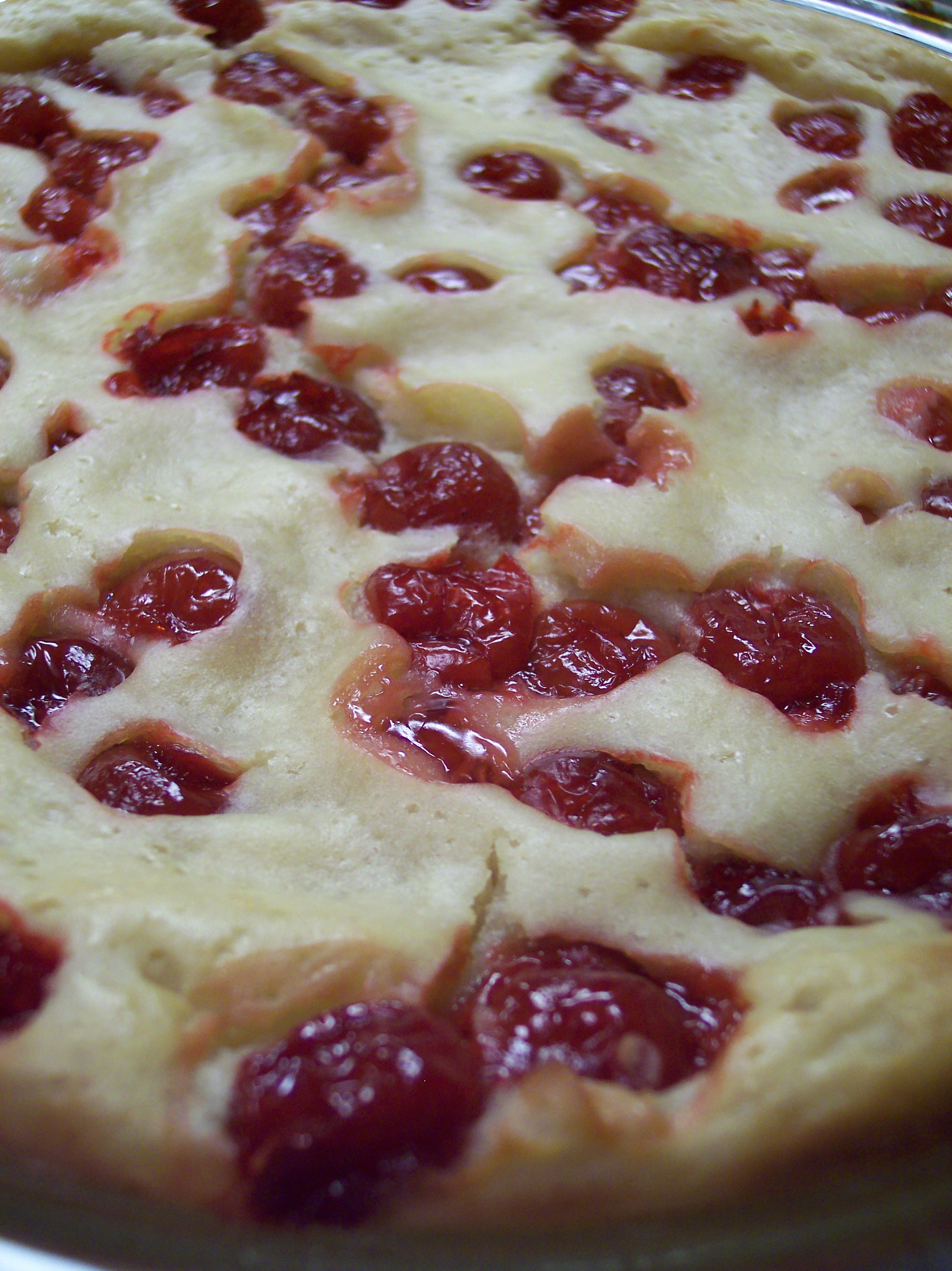 Cherry clafoutis is a tra­di­tional French dessert that is basi­cally a baked custard/cake/crustless pie thing served warm and creamy with bursts of sweet cherry good­ness. Not only is it an incred­i­bly sophis­ti­cated and classy dessert, it comes together quickly and is light enough to be eaten after a big meal, mak­ing it a great end­ing to a large hol­i­day meal.
While tra­di­tion­ally made with some seri­ous egg action, this vegan ver­sion is a fan­tas­tic alter­na­tive that elim­i­nates the ani­mal prod­ucts while deliv­er­ing heaven to the taste buds. If you are skep­ti­cal of bak­ing tofu into desserts (as I once was), I can per­son­ally assure you that this tastes fan­tas­tic. Don't let your fears keep you from this fab­u­lous treat!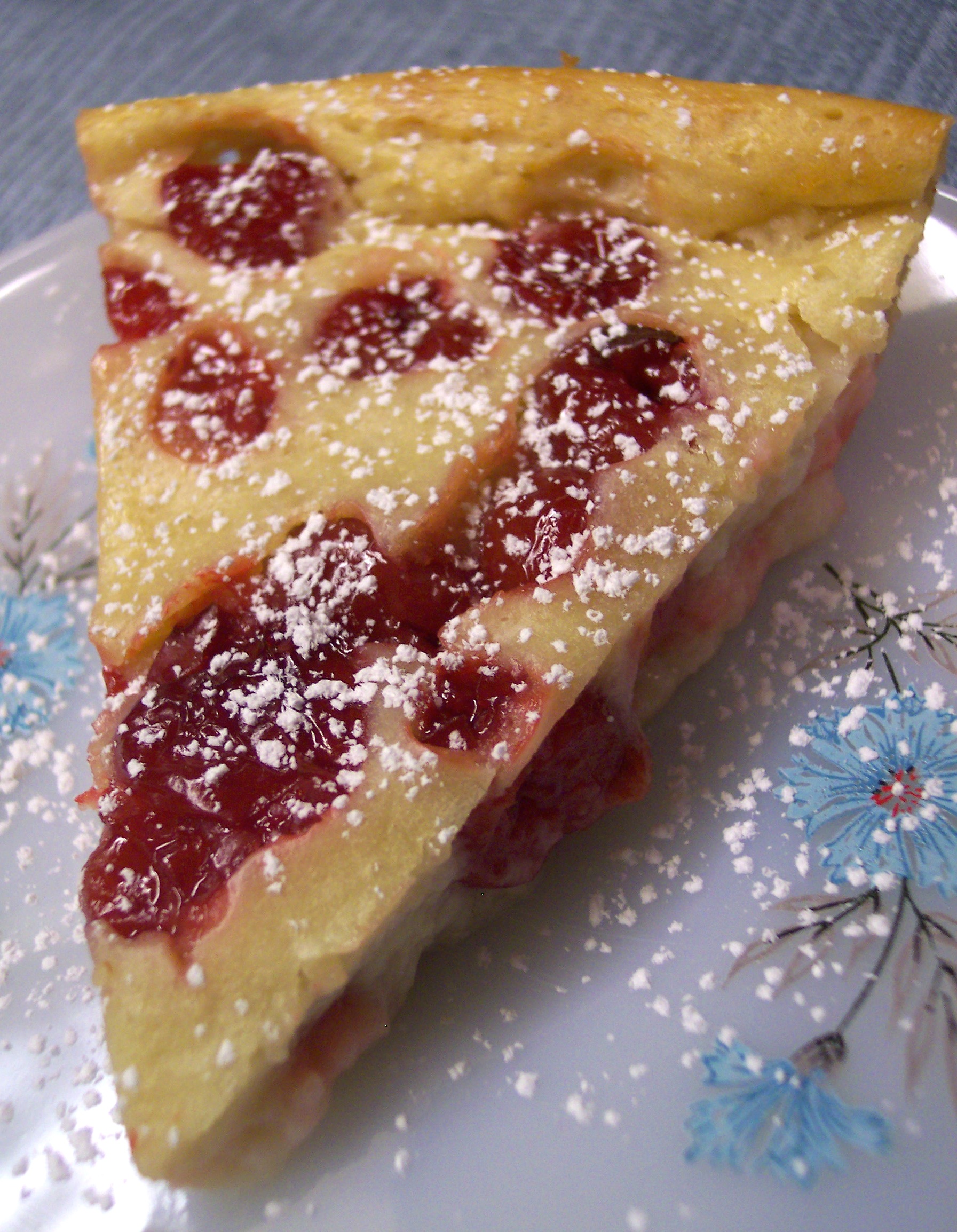 Cherry Clafoutis
from The 100 Best Vegan Bak­ing Recipes
Prep time before bak­ing: 10 min­utes
Skill level: 2 whisks
1/2 pack­age firm asep­tic silken tofu
1/3 cup sugar
1/2 cup all-purpose flour
1 teas. bak­ing pow­der
1/4 teas. salt
1 cup milk (I've used soy, almond and Trader Joe's new grain milk, all with suc­cess)
1 teas. vanilla
1 1/2 cups cher­ries (can use pit­ted fresh cher­ries, thawed and drained frozen cher­ries or canned cher­ries which have been drained and rinsed from their syrup. You can opt to make it tra­di­tion­ally with unpit­ted cher­ries, but you can't hold me account­able for chipped teeth)
Pre­heat oven to 425. Lightly grease a 9 inch pie tin.
In a food proces­sor, process silken tofu and sugar until smooth. Add flour, bak­ing pow­der, salt and half of the milk. Process until smooth. Add sec­ond half of the milk and the vanilla and process until incorporated.
Pour bat­ter into pre­pared pan and sprin­kle cher­ries evenly across pan. Bake for 15 min­utes at 425, then lower tem­per­a­ture to 350 and back for an addi­tional 20–25 until edges are set and mid­dle is still a lit­tle jig­gly. Let cool on cool­ing rack at least 25 min­utes before serv­ing. Best served warm. Store left­over clafoutis cov­ered in fridge.
Yields: 1 cake, 12 slices