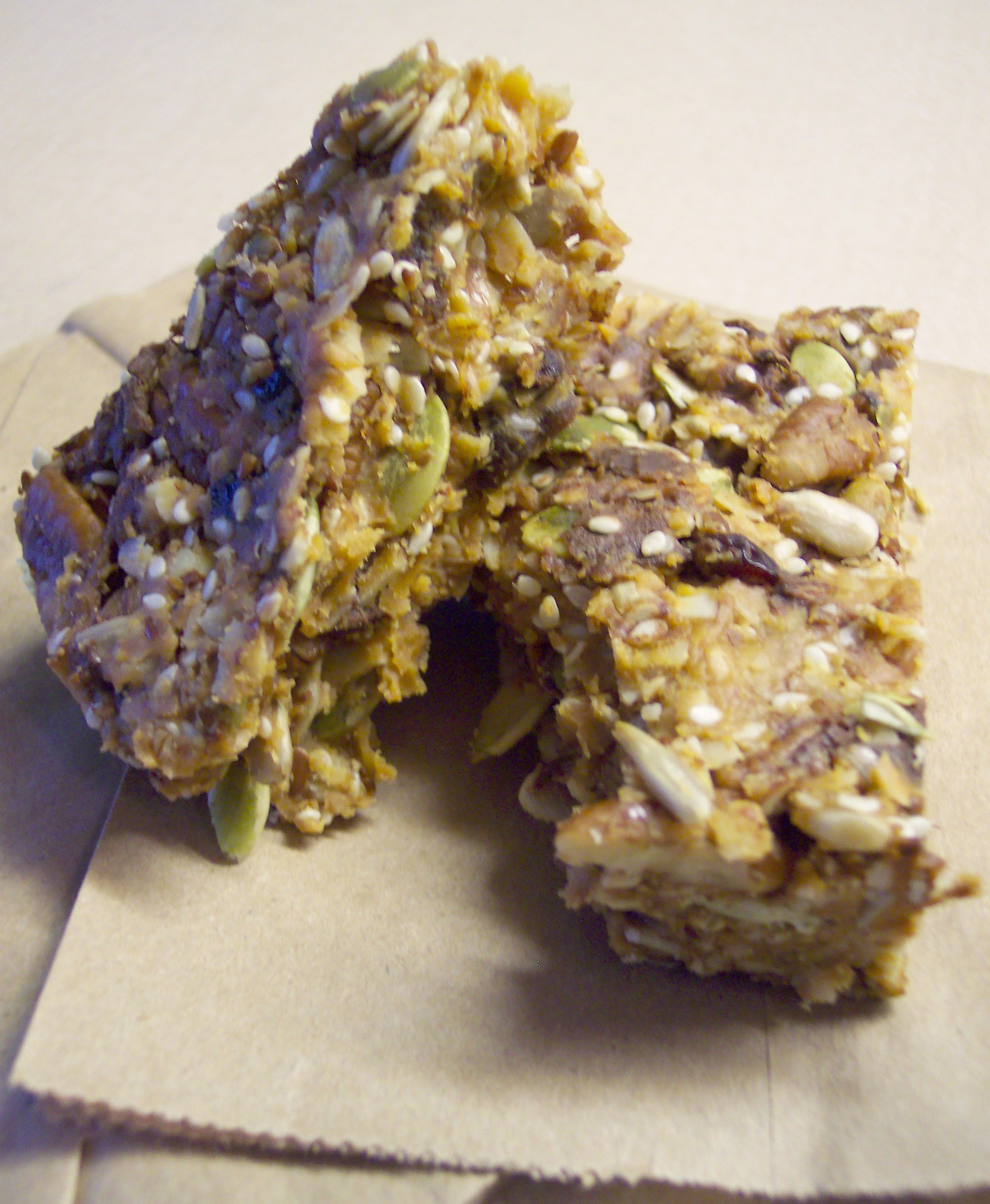 I was recently turned onto these bars by a friend and I am for­ever grate­ful. I have been look­ing some sort of gra­nola bar I could make at home that would be firm enough to hold up on it's own, but not hard and didn't require too much sweet­ener. These use a ton of of nuts and seeds, which we usu­ally have an abun­dance of, so this recipe is a cinch to throw together. These bars, using agave, win on all accounts. They are nutty, chewy, and crunchy and make a great high pro­tein snack that can eas­ily sub­due any candy/baked good crav­ing you might be hav­ing. I've been mak­ing dou­ble batches of this recipe and Jim and I gob­ble them up through­out the week.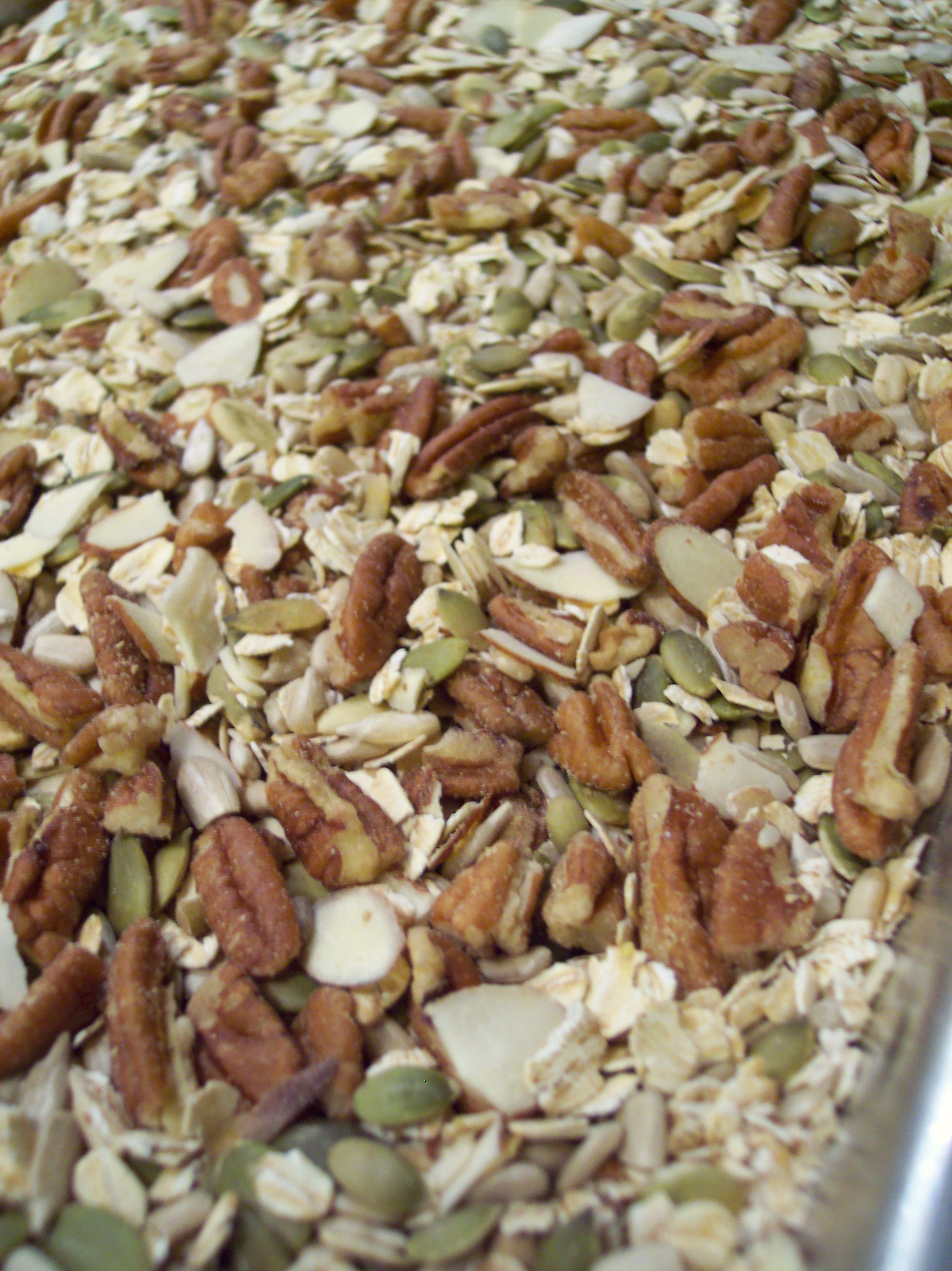 Oat/nut/seed mix­ture after toast­ing. We aren't coconut fans, so I left it out and used some sliv­ered almonds instead. I also add a lit­tle dust­ing of cinnamon.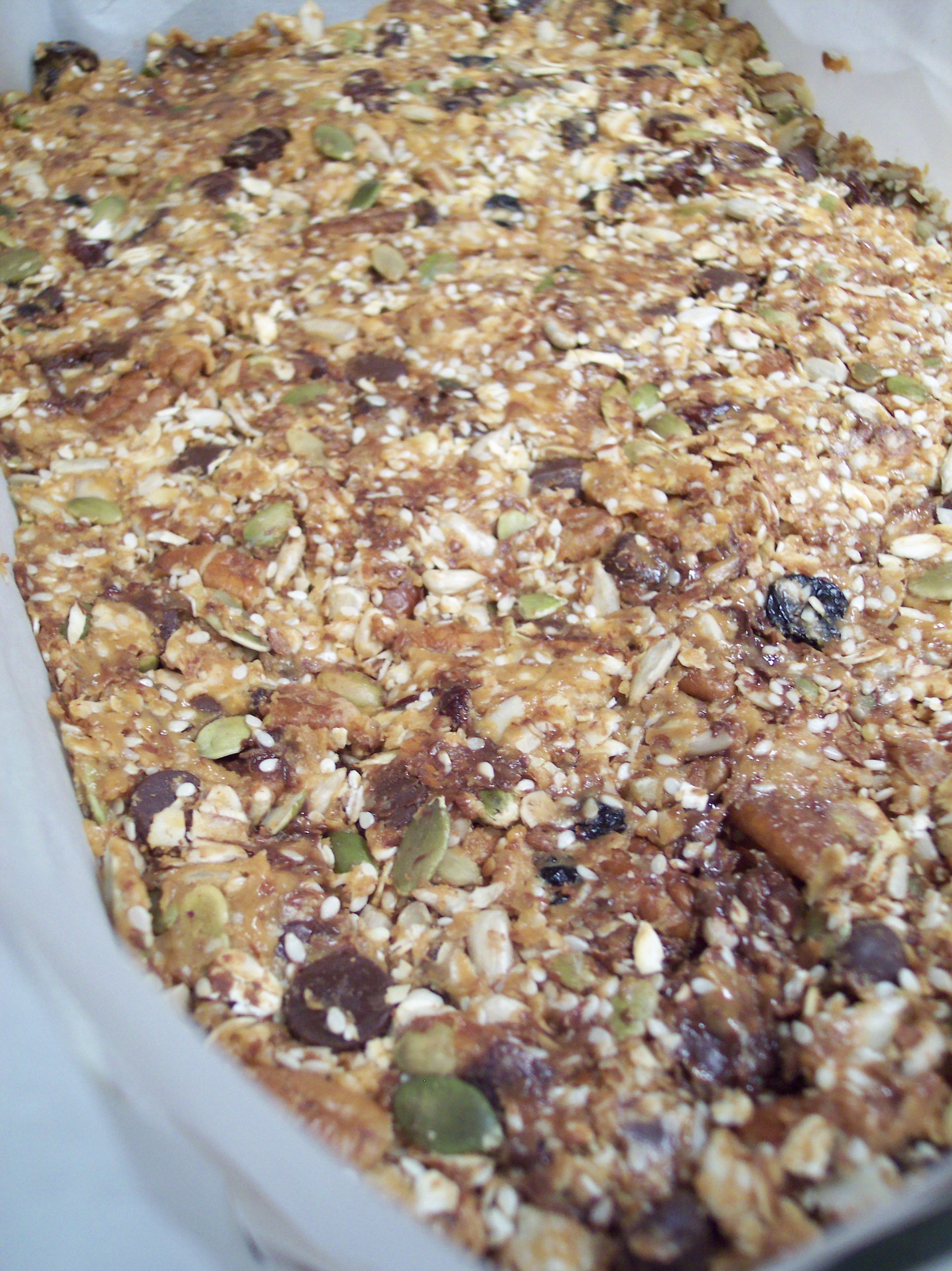 Pressed down into the pan after com­bin­ing with PB/agave mix­ture. These are so good– make them now!