Cold weather inspires com­fort food. Given that my poorly adapted Port­land body has been head­ing to work in 40 degree weather, com­fort­ing meals have been call­ing me.
Behold the clas­sic soup and sam­mie combo: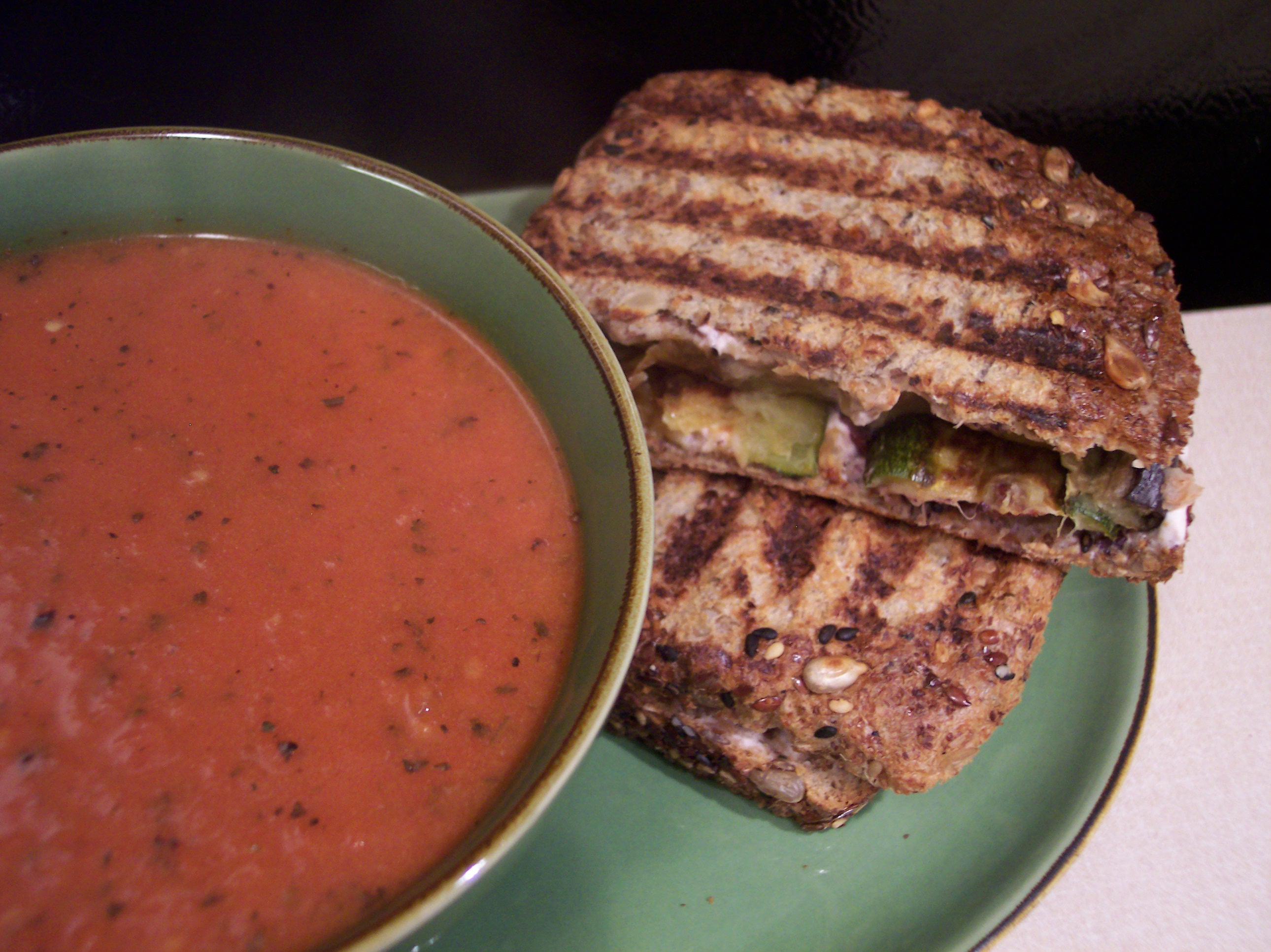 Tomato soup with a panini-pressed sand­wich. The sand­wich is on Dave's bread with one side smeared with a gar­licky bean spread and the other with kala­mata olive Tofutti cream cheese, with grilled egg­plant and zuc­chini in the mid­dle (from Trader Joe's).
Here is my soup dilemma– I like really creamy tomato soup and haven't been able to make it really creamy and not resem­bling the fla­vor and con­sis­tency of tomato sauce. Recipes/ideas/help?
My ladies like to assist in the din­ner­time routine.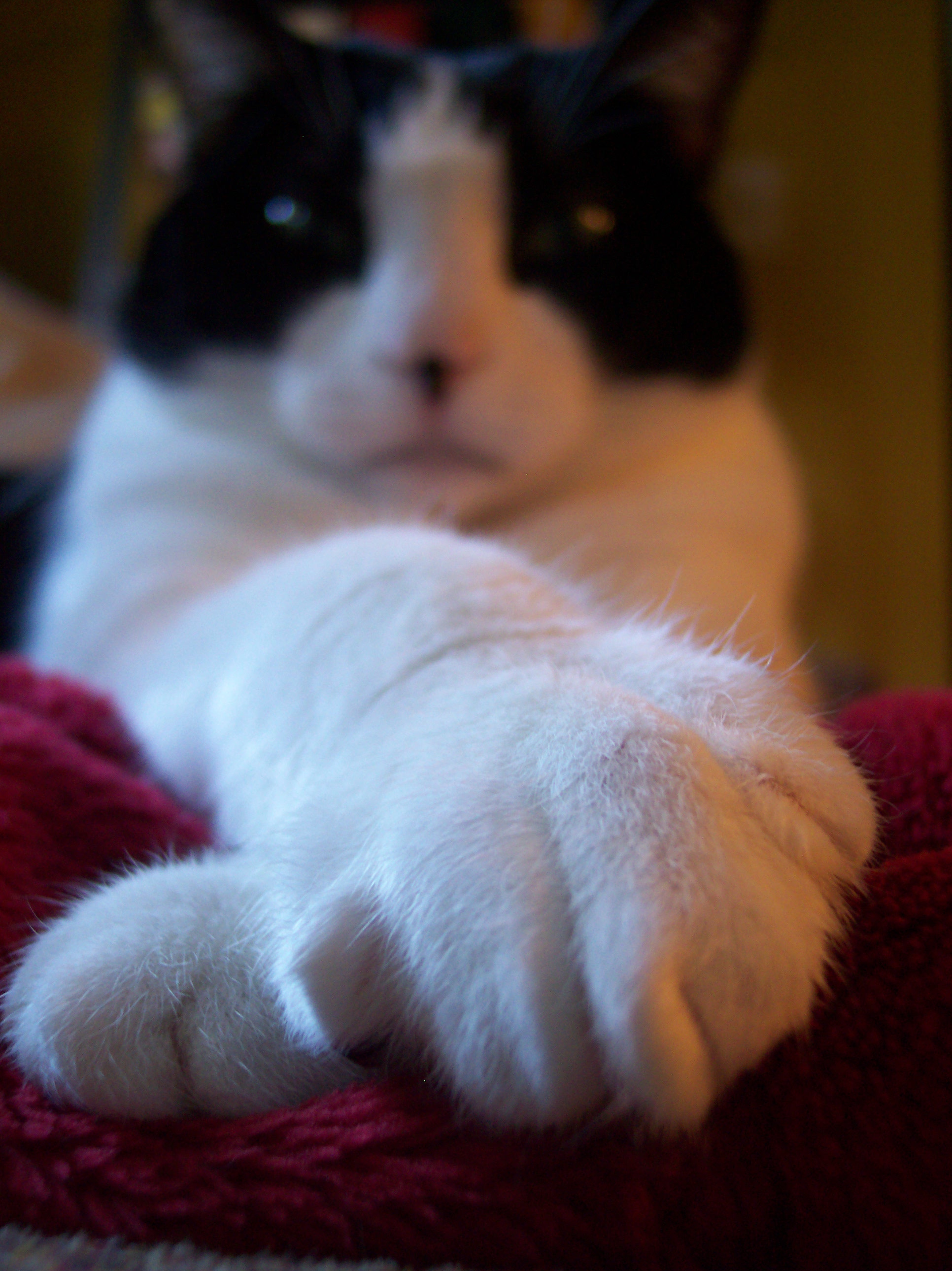 Always proper, Bindhi coaches me on my table etiquette.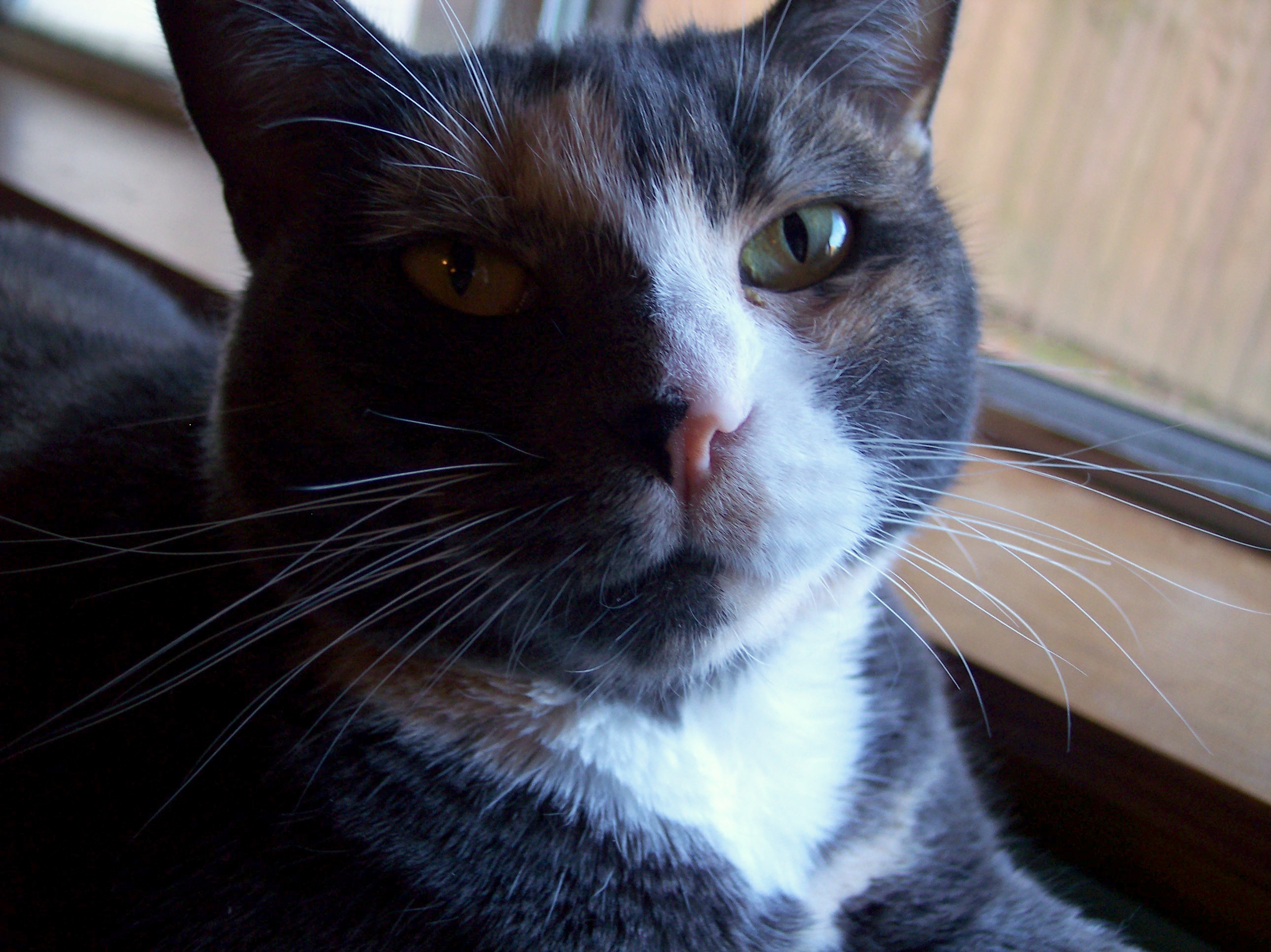 Josie super­vises in a DOT fore­man kind of way– gaz­ing out the win­dow and ignor­ing me, but every­thing must pass her smell test.