Remem­ber doing that as a kid? The stu­pid things we did to try and get peo­ple to curse… so goofy. And it doesn't even sound right.
I promise this post will be more pro­duc­tive than sad attempts at swear­ing and the effects bet­ter than that of bit­ing your tongue. Ouch.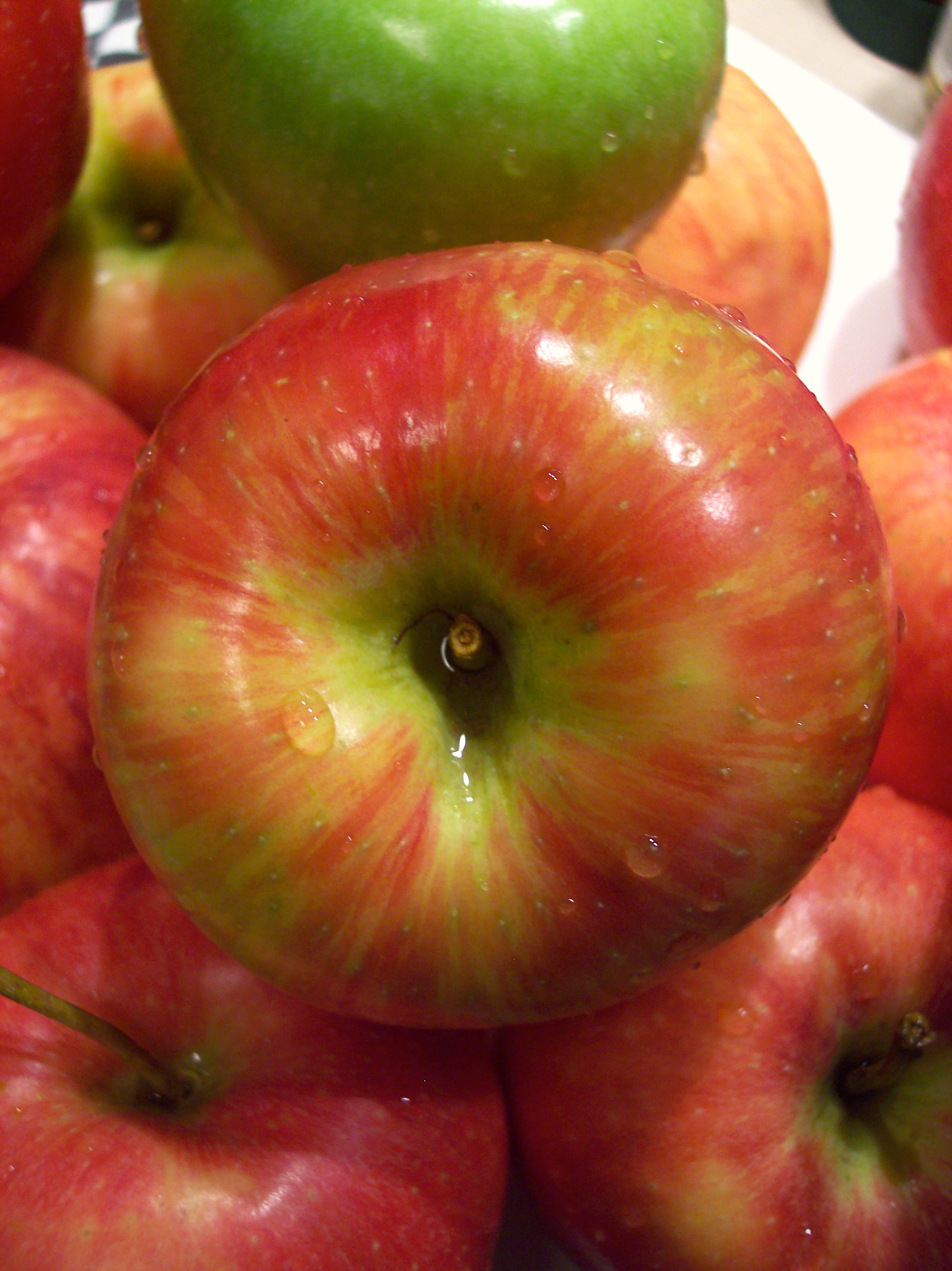 Apple Pie But­ter, baby!
I wanted to make apple but­ter, but wanted it to be dis­tinctly dif­fer­ent than the pump­kin but­ter. When you start cook­ing down fruit and throw­ing around spices it's all too easy for it to start los­ing it's per­son­al­ity. The key to this recipe is one my dear­est friends, vanilla. Vanilla really plays up the apples, adds a hint of creami­ness and gen­er­ally just kicks ass.
This recipe yields a lot of but­ter, so be pre­pared to eat, make Apple But­ter Cook­ies from 100 BVBR or, reluc­tantly, share your bounty.
Apple Pie Butter
7 lbs apples, assorted vari­eties (I used Gala, Pinova, Hon­ey­crisp and Granny Smith)
3 1/2 cups dark sugar
juice of 1 lemon
3 tbsp. pure vanilla extract
2 tbsp. ground cin­na­mon
2 teas. ground ginger
Peel and chop up all of the apples. You could always peel them, cut them and then toss in the food proces­sor to roughly chop. I like the hands on prep, so I peel them, cut them with my apple slicer and then chop the slices. Com­bine apples in a stock pot along with sugar, lemon juice and cin­na­mon and mix well. Cook the apple mix­ture on medium heat until juices are boil­ing and apples become very soft and begin to break down, stir­ring often, about 25–30 minutes.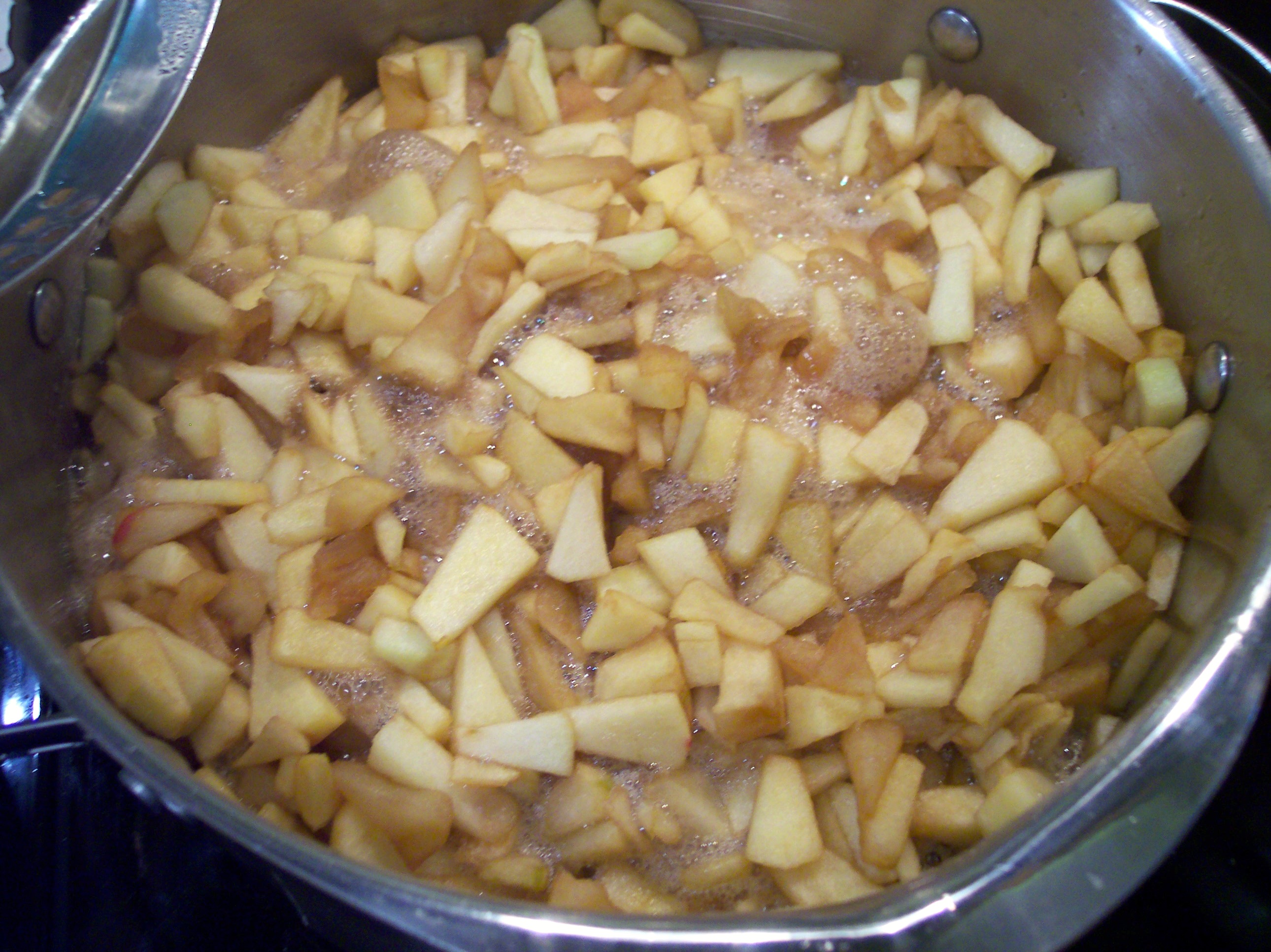 Process apple mix­ture in a food mill, proces­sor or blender in batches until it is creamy and smooth.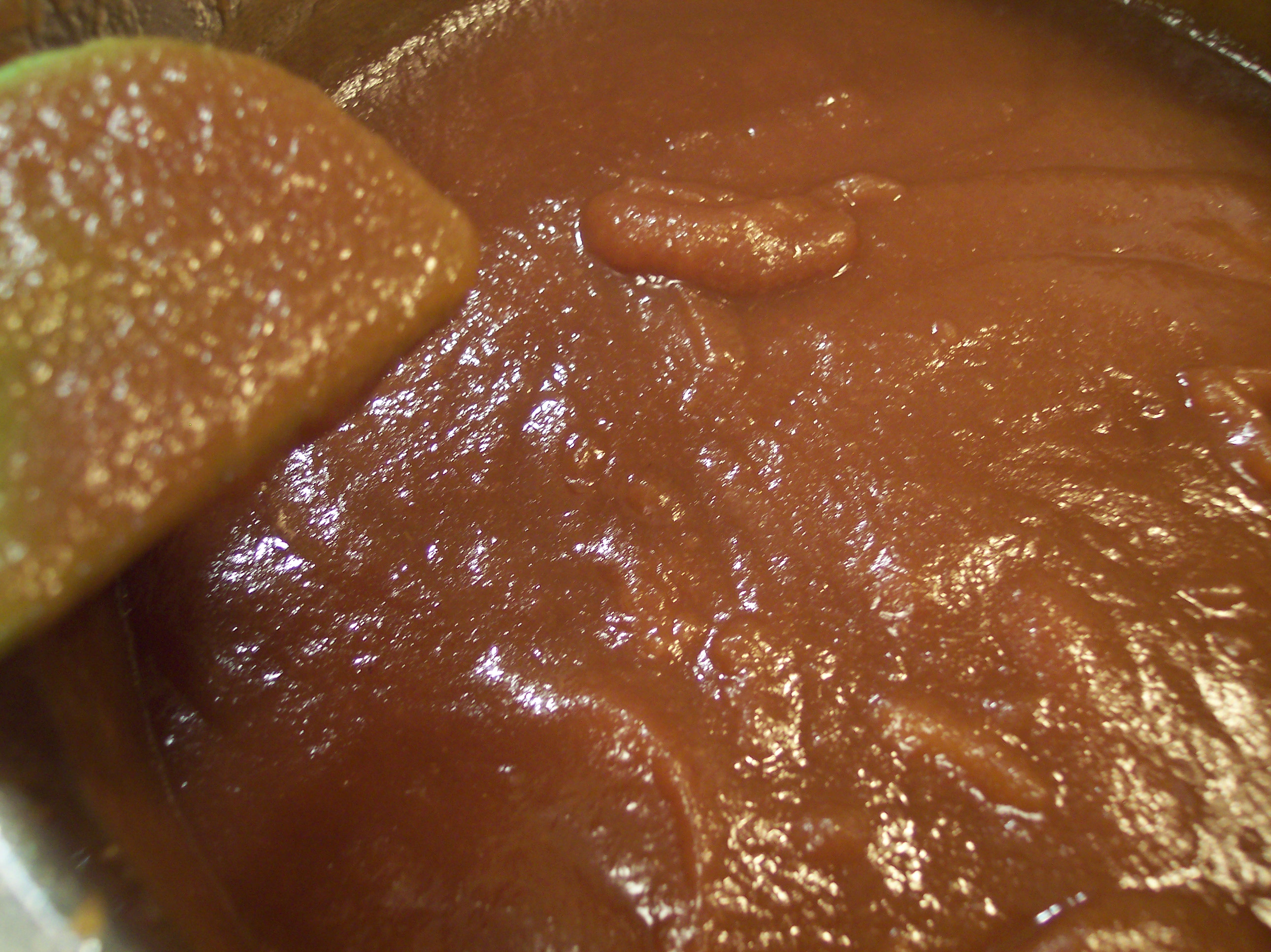 Return to pot, lower heat a bit and add vanilla. You may wish to add more sugar (do so 1/4 cup at a time) or more spices, to taste. Be mind­ful that the spices will inten­sify after can­ning. Cook down until the mix­ture is thick and sticks well to a spat­ula or spoon.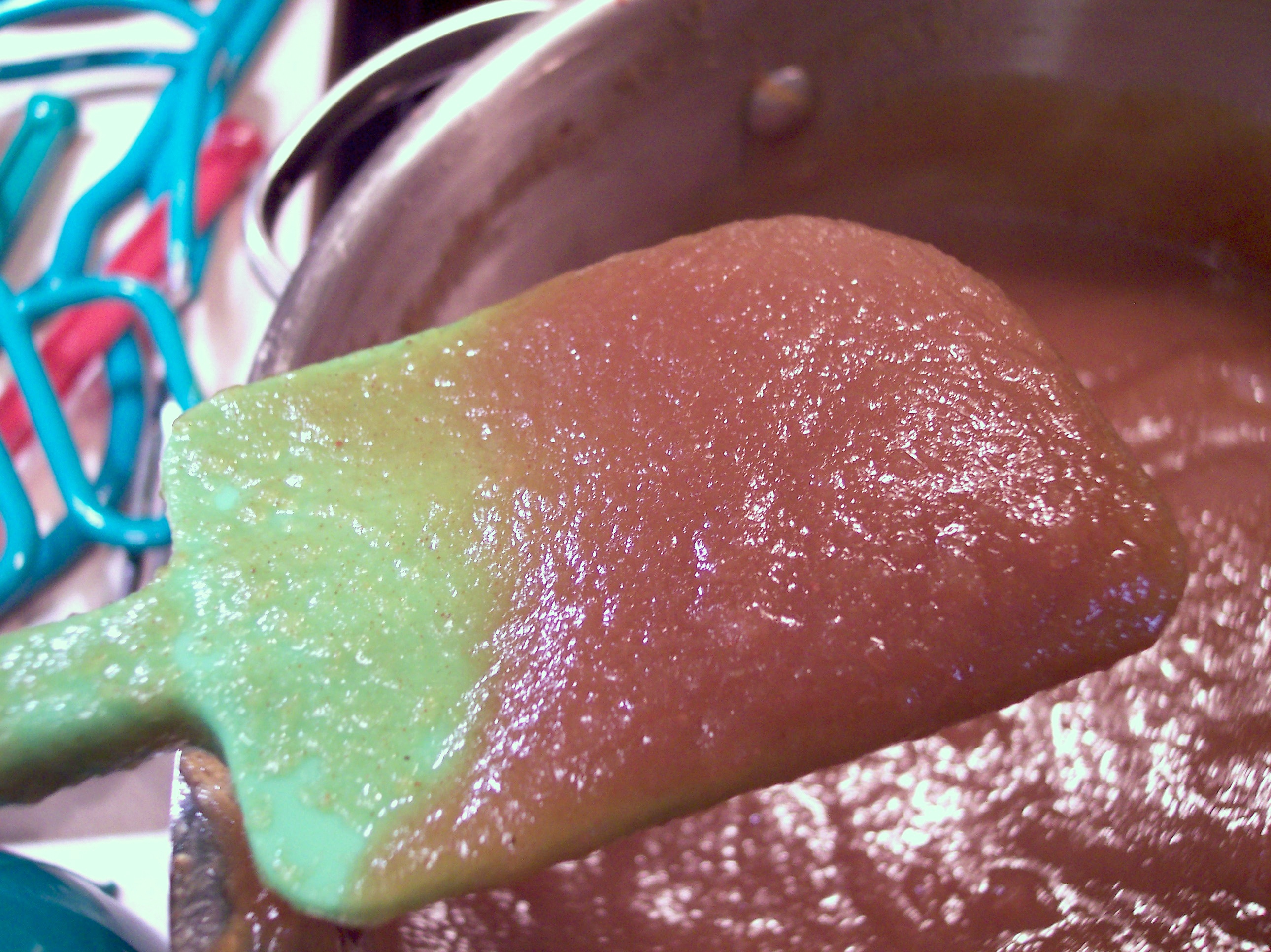 Can accord­ing to man­u­fac­tur­ers direc­tions in a hot water bath for 10 min­utes. Remove jars and let cool com­pletely. Makes 4 1/2 pints (I ended up with 7 –1/2 pint jars and 1 pint jar)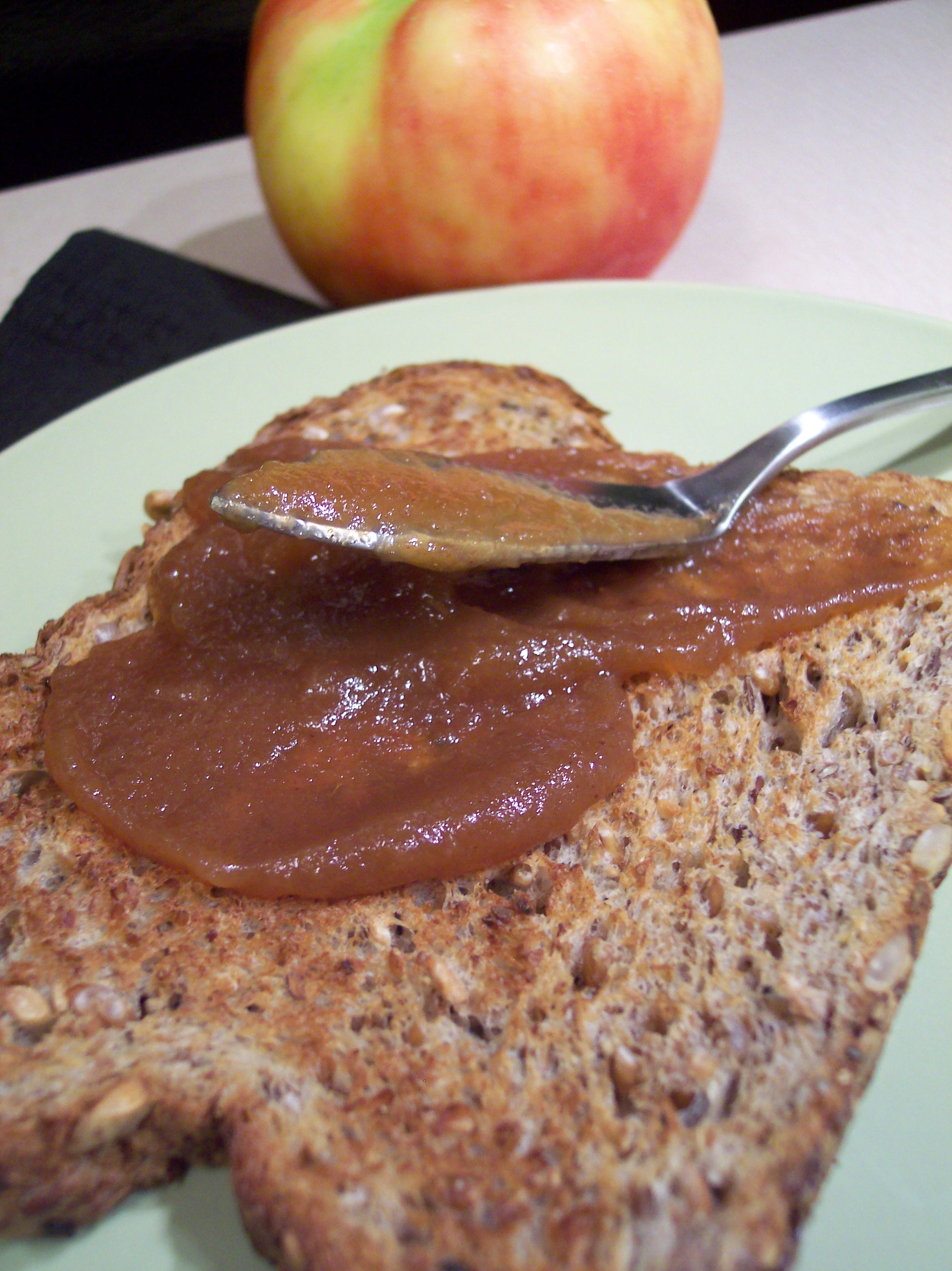 I really think that mak­ing fruit but­ter is even eas­ier than mak­ing jam, it's truly so sim­ple. If you are unsure about can­ning, you can always buy freezer can­ning jars and make freezer but­ters– they still make great gifts!