I'm kind of clas­sic when it comes to eat­ing fruit but­ters– slathered on a chunk of bread or warm toast is all I need to feel bliss. But that was a very large amount of pump­kin but­ter to make, regard­less of how much I love Dave's Killer Bread.
Enter my favorite meal of the day: break­fast. Pump­kin is fab­u­lous with break­fast. A chilly morn­ing, cof­fee per­co­lat­ing, aro­matic spices drift­ing from the kitchen– perfection.
Pump­kin But­ter Pancakes
1 1/2 cups flour (I used 1/2 white whole wheat and 1/2 all-purpose)
1 tbsp. sugar
2 teas. bak­ing pow­der
1/2 teas. bak­ing soda
1/2 teas. cin­na­mon
1/4 teas. pump­kin pie spice
1/4 teas. salt
1 cup pump­kin but­ter
1 1/4 to 1 1/2 cups milk of choice
1/4 cup water
2 tbsp. oil
1/2 teas. vanilla
In a large bowl com­bine flour through salt. In another bowl com­bine the pump­kin but­ter, milk, water, oil and vanilla. Add the wet ingre­di­ents to the dry and whisk to com­bine. Add more liq­uid as needed.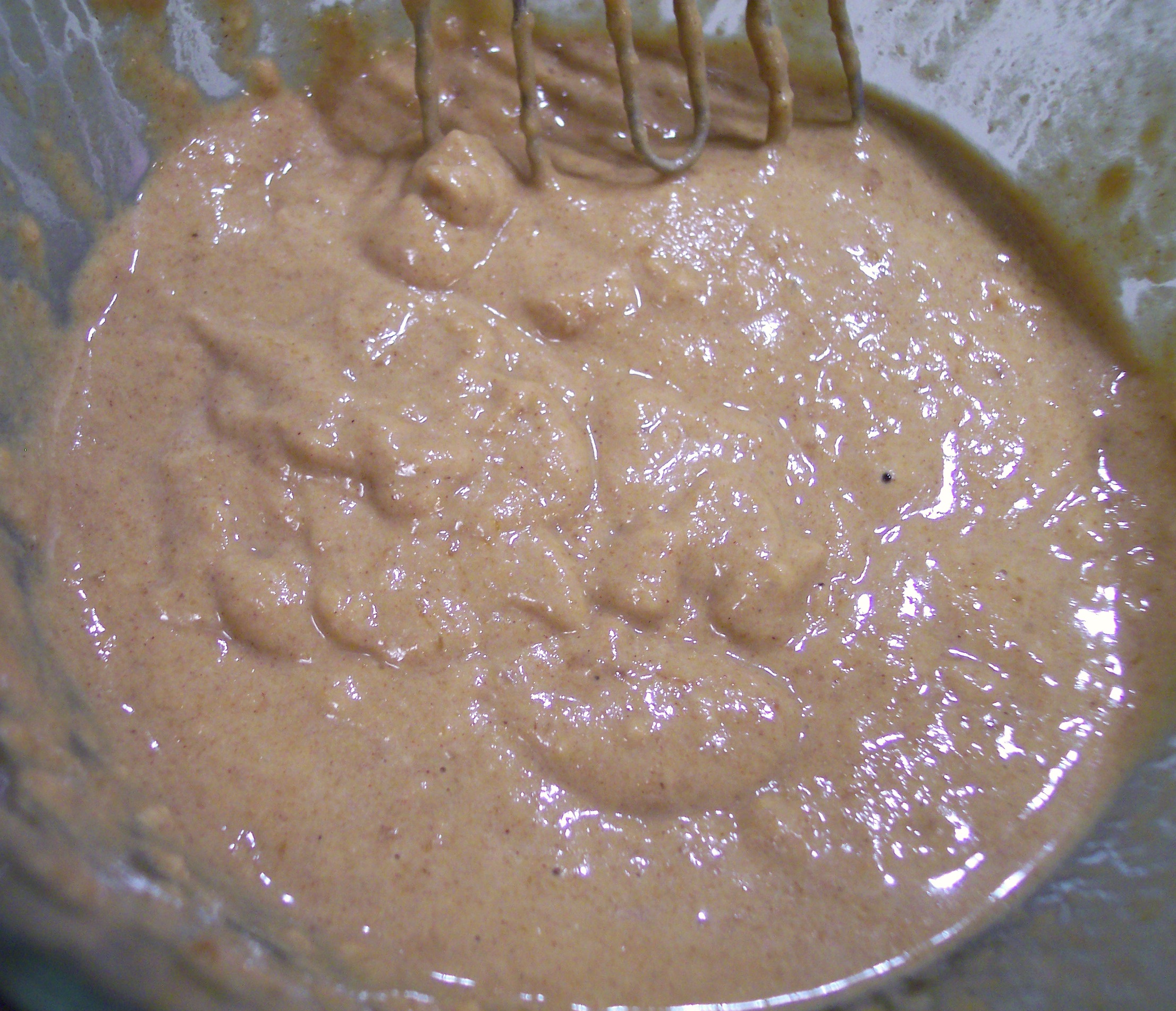 Let bat­ter sit while heat­ing your grid­dle. Ladle bat­ter onto grid­dle using a mea­sur­ing cup to ensure equally sized pancakes.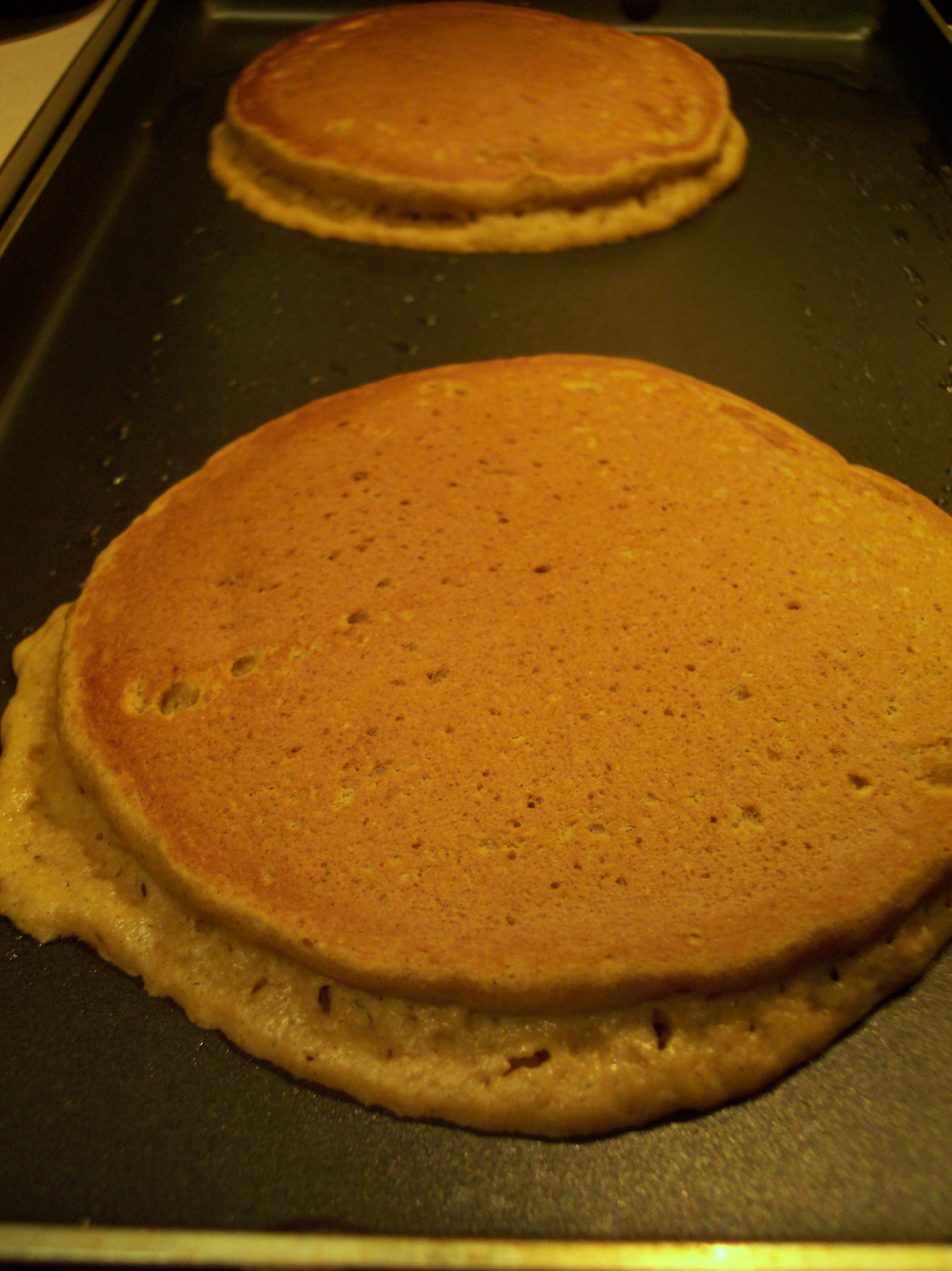 Let pan­cakes cook until edges are set and mid­dle begins to bub­ble then flip, about 3 min­utes. Cook other side for about 1–2 min­utes. This will depend on how big your cakes are (we like 'em big!).
Yields 6 good sized pan­cakes. Serve with a smear of pump­kin but­ter and some syrup. We're com­pletely in love the with agave/maple blend from Trader Joe's right now.