After my can­ning frenzy this sum­mer I took a break, but now I'm back in the swing of it with a fall line up of fruit but­ters in tow. First up, pump­kin butter.
Sadly, the USDA does not rec­om­mend home can­ning of pump­kin but­ter. This is because pump­kin is low in acid­ity and has unpre­dictable water con­tent, nei­ther of which was opti­mal when can­ning. I did can my but­ter, to ster­il­ize and seal it, but am keep­ing it in the fridge.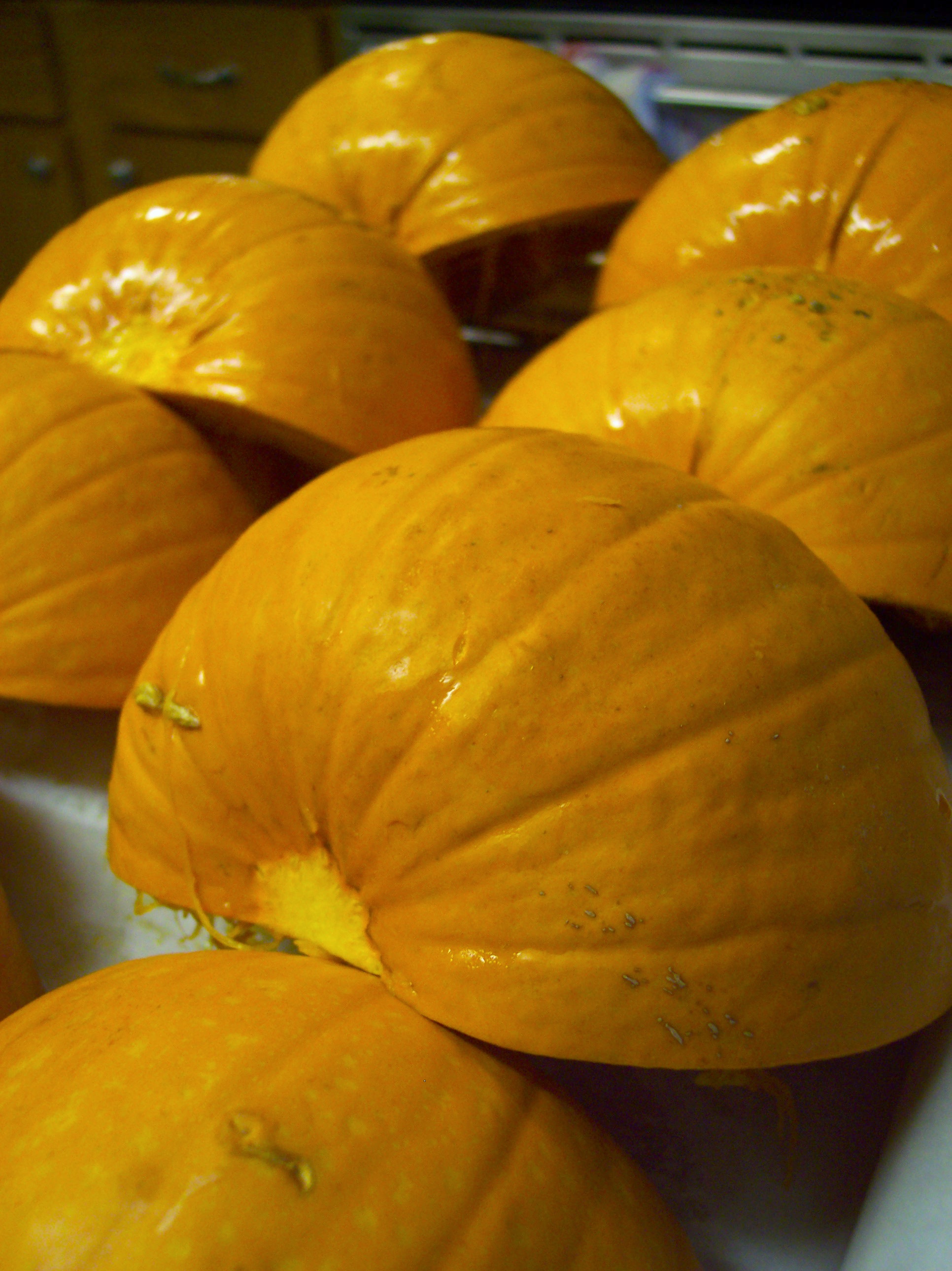 I started with four medium sugar pie pump­kins. Halved and seeded, I placed them cut-side down on a bak­ing sheet lined with parch­ment and baked them at 350 for a lit­tle over an hour.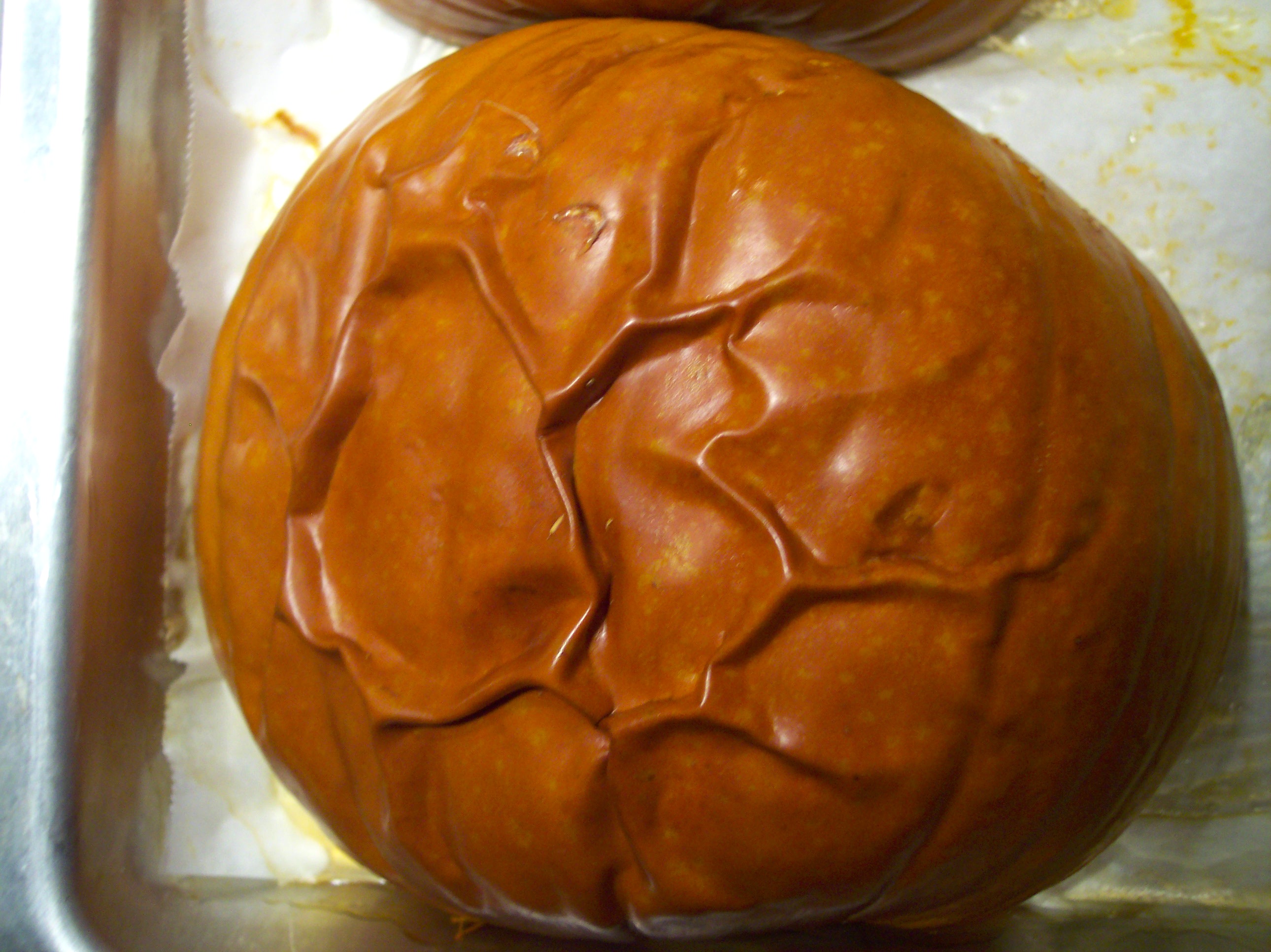 After roast­ing them in the oven the flesh shrank, mak­ing the skin easy to peel.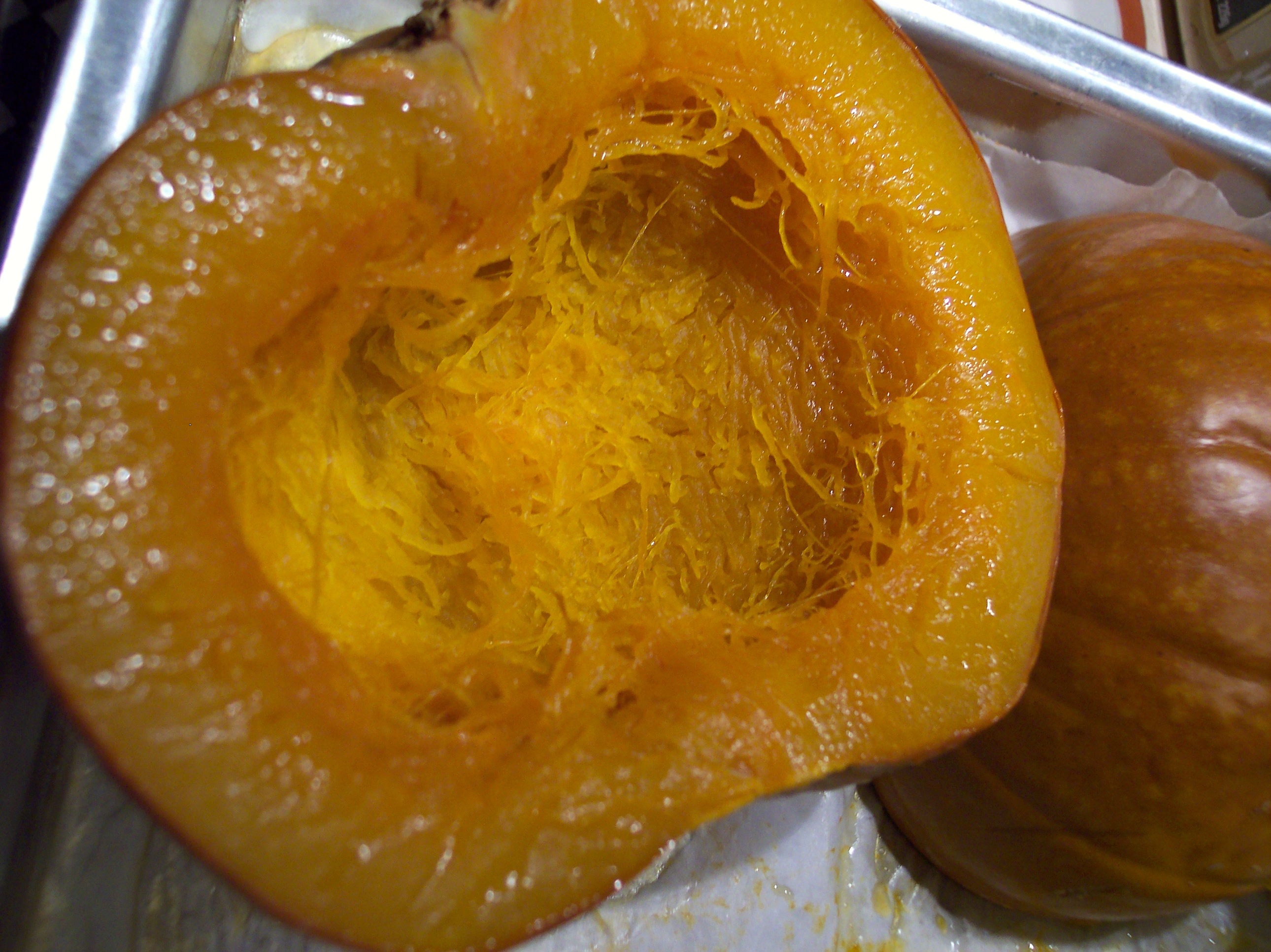 So col­or­ful and juicy look­ing! Once peeled, I chopped the flesh into chunks and put it in my pot. I chose to cook it down a lit­tle more before just puree­ing it, because some spots were harder than oth­ers. In went 2 cups of dark brown sugar, 3 tbsp of molasses, the juice of one lemon, 2 tbsp of pump­kin pie spice and one tbsp of cinnamon.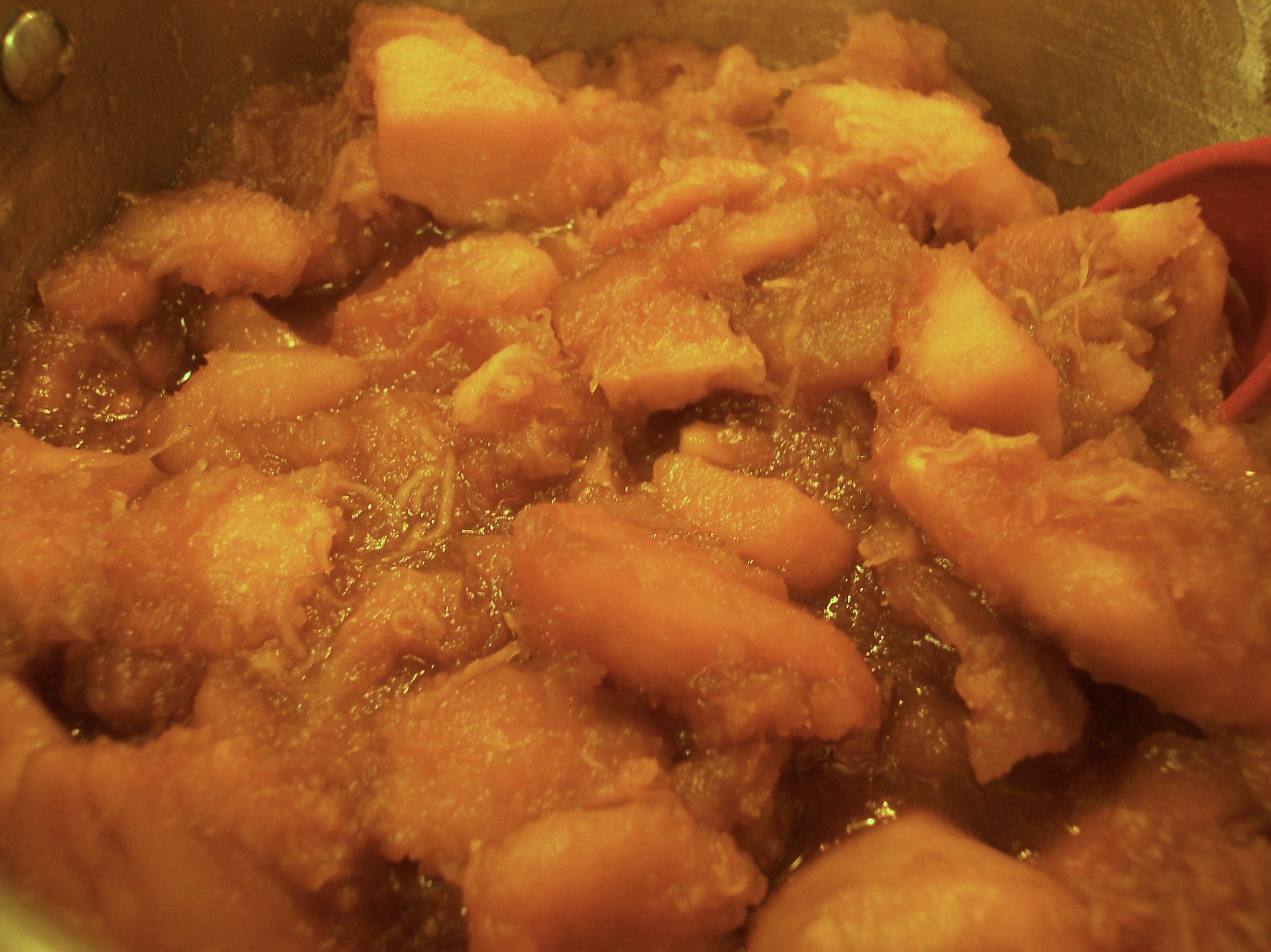 Once all of the flesh was uni­formly soft, I pureed the batch in my Vita-Mix then poured it back in the pot and adjusted sweetness/spices to taste. My goal was to get pump­kin pie fill­ing fla­vor, but because the spices will really bloom as the but­ter sits, I didn't want to go over­board and end up with spread­able potpourri.
Once the but­ter was ready, I lad­dled it into jars and processed it in the hot water bath for 10 min­utes. This made 4 pints of pump­kin butter.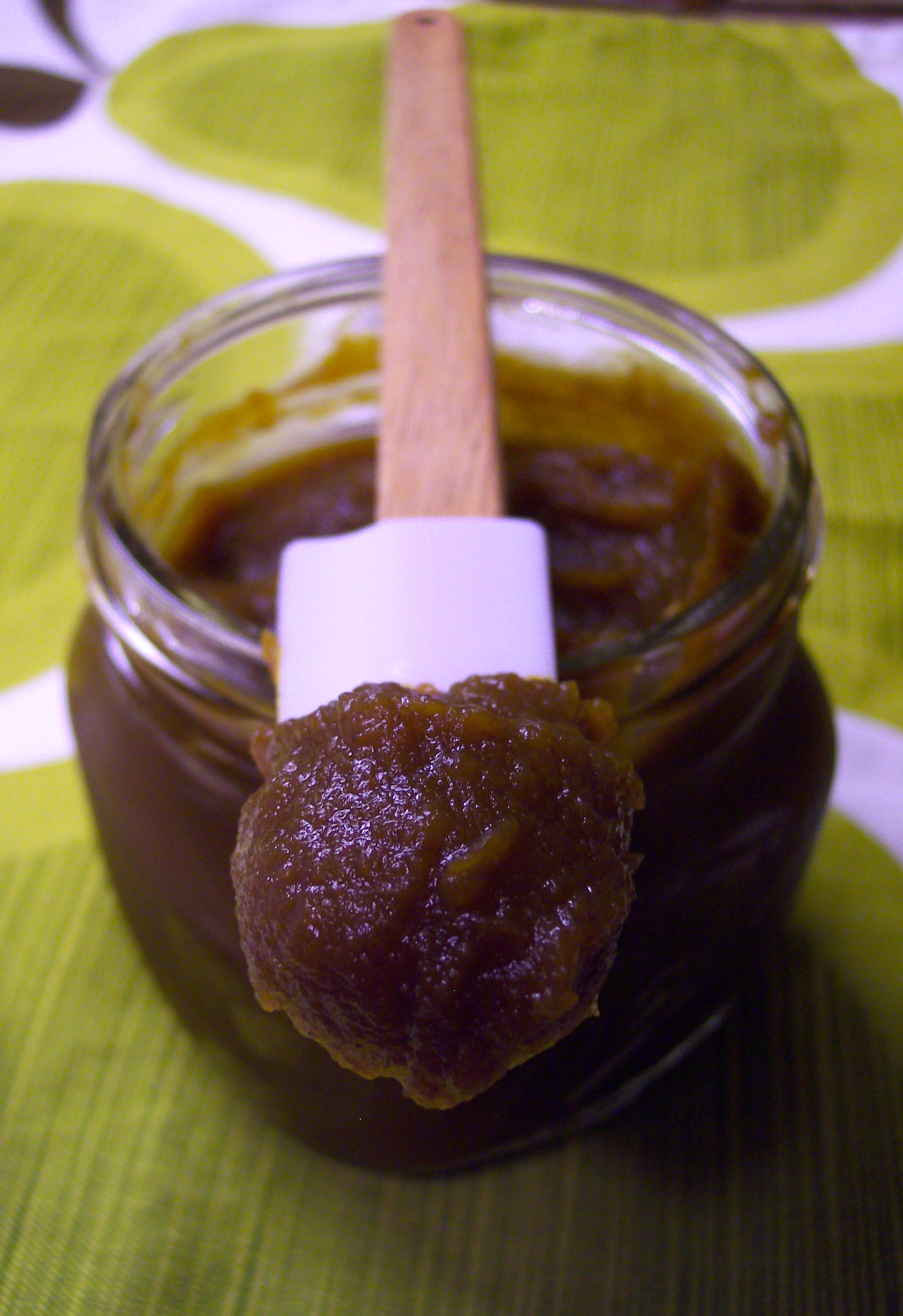 It's so deli­cious– spiced, creamy and rich. I love the taste of fall.