If there is some­thing I love about fall, it's bak­ing. This sounds pretty obvi­ous, no? But really, it is the OPTIMAL time to bake. The spices are so earthy and deep and it take very lit­tle to make your house smell bet­ter than any stu­pid scented can­dle ever could– and you get to eat the results!
I did come across some­thing sur­pris­ing at my usual hang­out, Black Sheep, the other day. They are going pump­kin crazy and are bak­ing it into every­thing they can. Pump­kin cof­fee cake, pump­kin pie bars and these lit­tle beauties: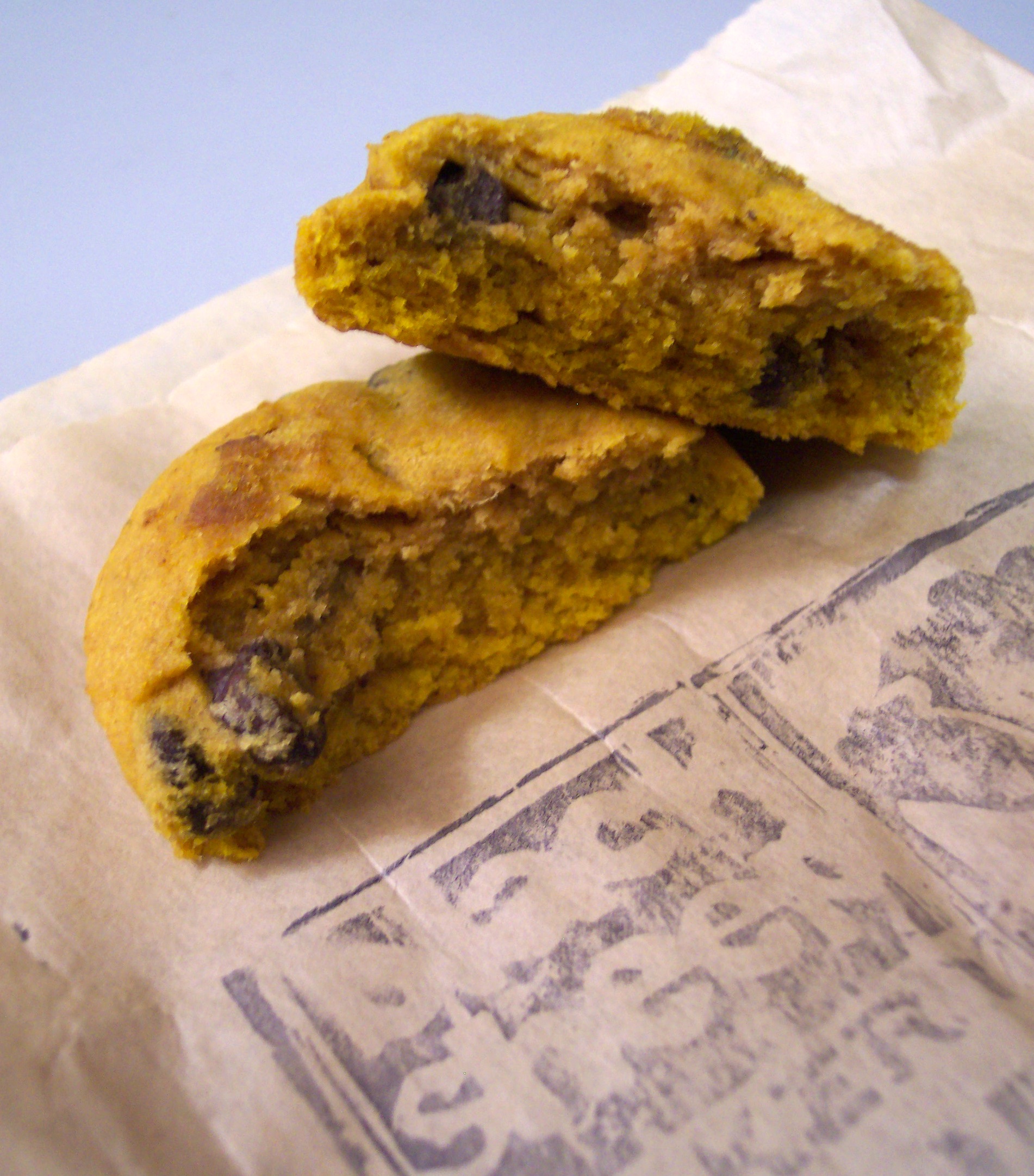 Pump­kin Choco­late Chip Cook­ies, from my book! How cool is that? I've now dis­cov­ered that the only thing bet­ter than home­made cook­ies you love is home­made cook­ies you love that you didn't have to make! They just appear out of thin air!
With the sea­son of pump­kin bak­ing upon us, every other recipe calls for pump­kin pie spice. You prob­a­bly have every­thing you need to make this blend in your own pantry, plus you can tweak it to your lik­ing! I'm not a huge clove lover, so this recipe is bit sub­dued in that area. Make a nice big batch of it so you can just dip in as needed.
Pump­kin Pie Spice Blend
3 tbsp. ground cin­na­mon
1 tbsp. plus 2 teas. ground gin­ger
2 teas. ground nut­meg
1 teas. ground cloves
Mix well in a clean bowl and com­bine well. Trans­fer to an air­tight bot­tle or container.