I love my rice cooker. It's one of my best friends in the kitchen, which is ironic because I used to think they were stupid.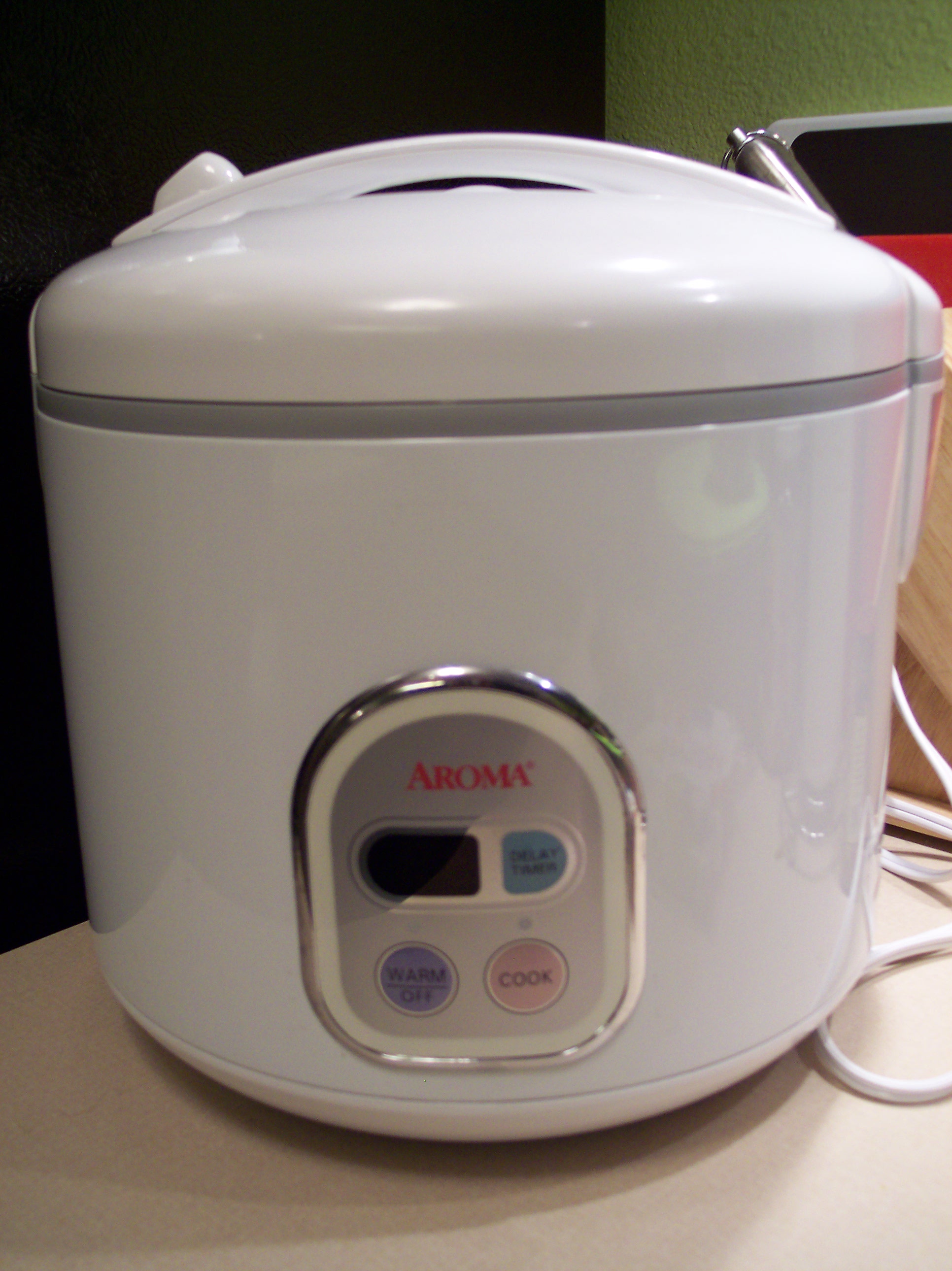 This is a very cheap rice cooker. Soon I will be upgrad­ing to a very nice one, but we bought this one as a tester a lit­tle over a year ago to see if we would actu­ally use it. See, I always thought they were for lazy peo­ple. I thought, "Hell, I'm a rice cooker." Pot + lid + rice + water + me =rice cooker. Ah, but I was fool­ish. Rice cook­ers, yes, can be for lazy peo­ple, but they are also for per­fec­tion­ists. Being the Virgo that I am, I can read­ily appre­ci­ate the con­sis­tent per­fec­tion this lit­tle unit turns out with every batch. Fluffy, soft, never burnt on the bot­tom or soggy like my pots always were. And you don't have to play the guess­ing game, pok­ing around with a fork, not try­ing to dis­turb the sur­face while won­der­ing, "Is it done? A few more minutes?"
And oddly enough, I have only made rice in it once. We usu­ally make quinoa, some­times mil­let and I've made wild rice a cou­ple of times. I'm hope to exper­i­ment more with it this win­ter. But for now, my love affair with quinoa continues.
My favorite way to make din­ner is to get home, pop some quinoa into the cooker, do yoga and then when I get into the kitchen din­ner is halfway done. Excellent…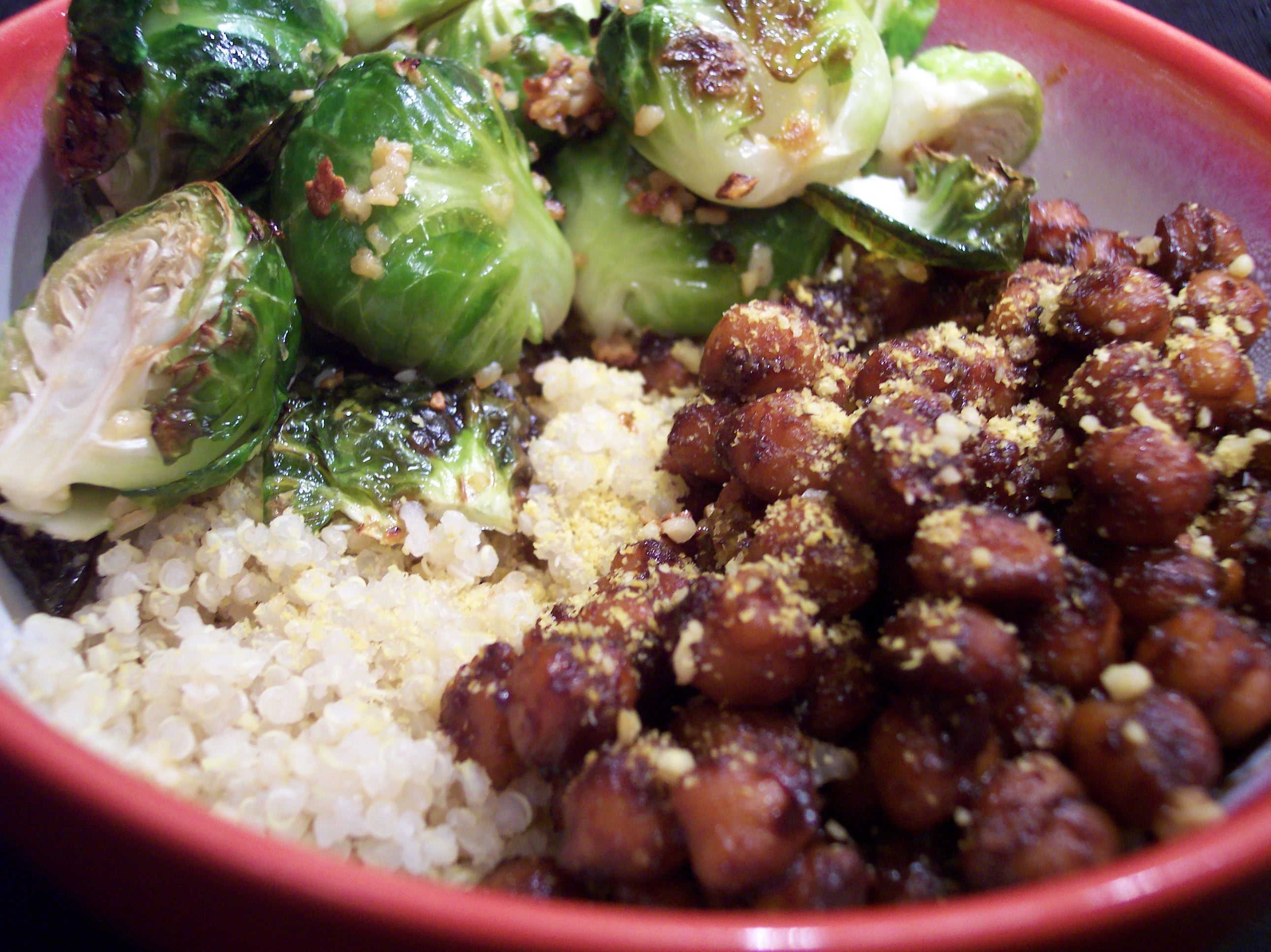 This bowl was inspired by the BBQ and Brus­sels bowl at Bye and Bye. I made BBQ chick­peas, gar­lic roasted brus­sel sprouts atop a layer of per­fectly fluffy quinoa, topped with a sprin­kle of Parma. This is the kind of food that makes me deliri­ously happy it's autumn.
As a side­note, sup­pose you're inter­ested in buy­ing my book (and I swear that I'm not try­ing to turn this blog into an infomer­cial for my book. the shame­less self-promo is wind­ing down, I promise) but you also need some vegan jerky, makeup or marsh­mal­lows… head on over to Cos­mos Vegan Shoppe, which is a one-stop shop for all the vegan good­ies you can cram in your mouth. Yum…