We had such a great time at the book sign­ing yes­ter­day! I want to thank every­one who came by and for those of you who decide to cash in your free tat­too coupon, please send me a pic­ture! I'd love to see your food body art! I'm con­tem­plat­ing loca­tion of my own food/tribute tat­too… to be announced.

For those who couldn't be there, I will be offer­ing a spe­cial deal on cook­books in the next few days… as well as some giveaways!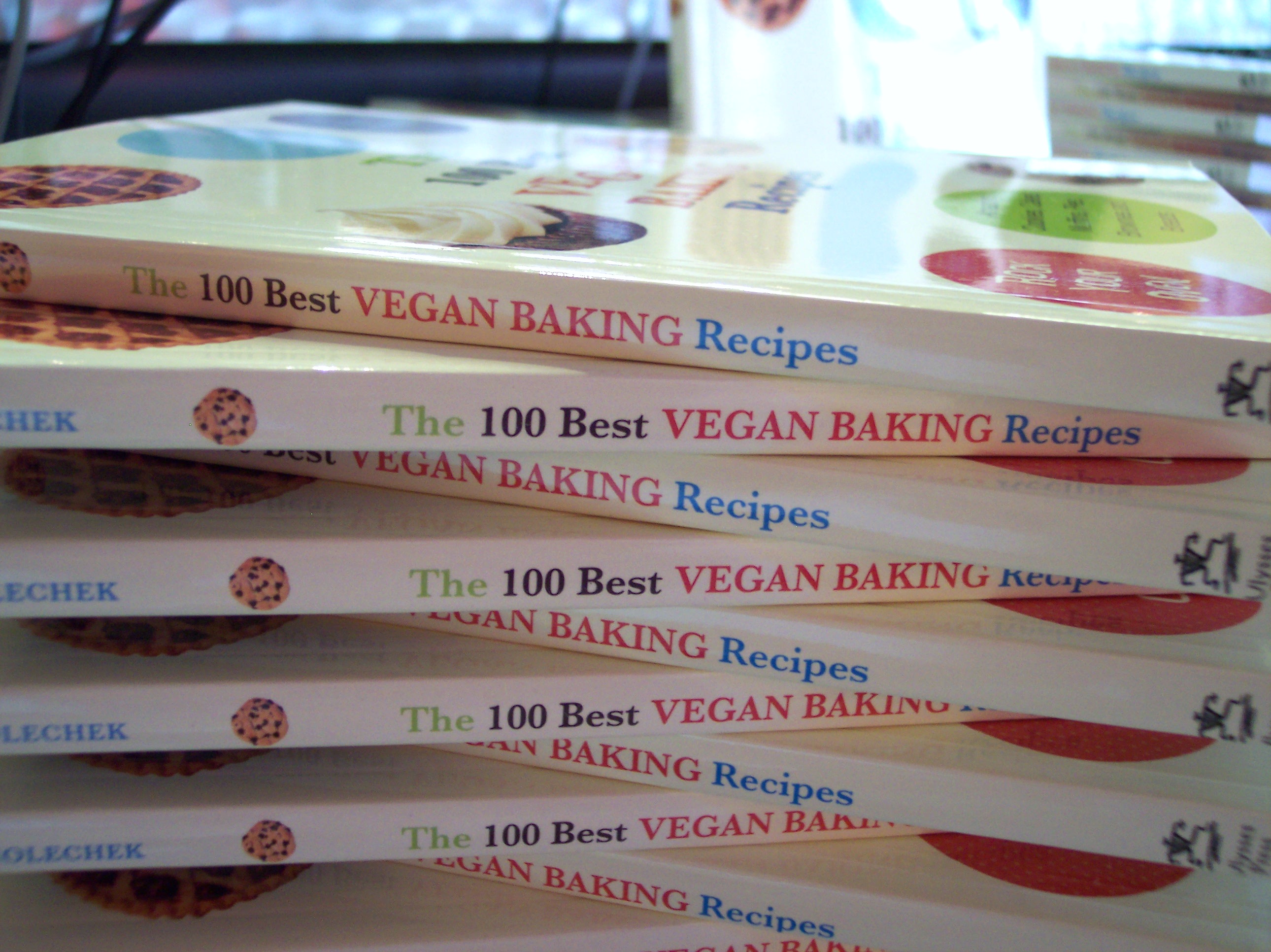 Yay books!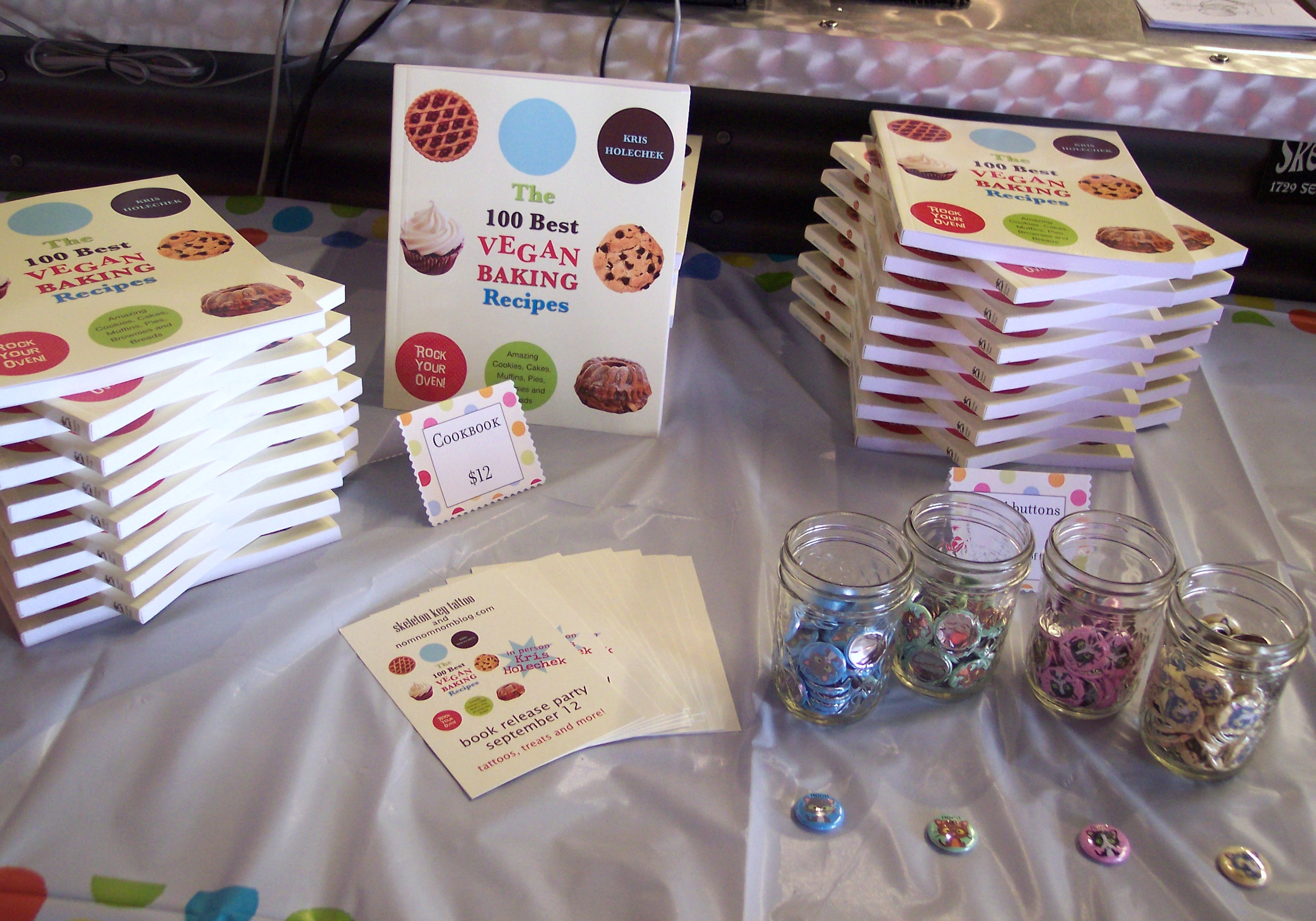 Books and but­tons, includ­ing the new "blog.com" but­ton fea­tur­ing Josie!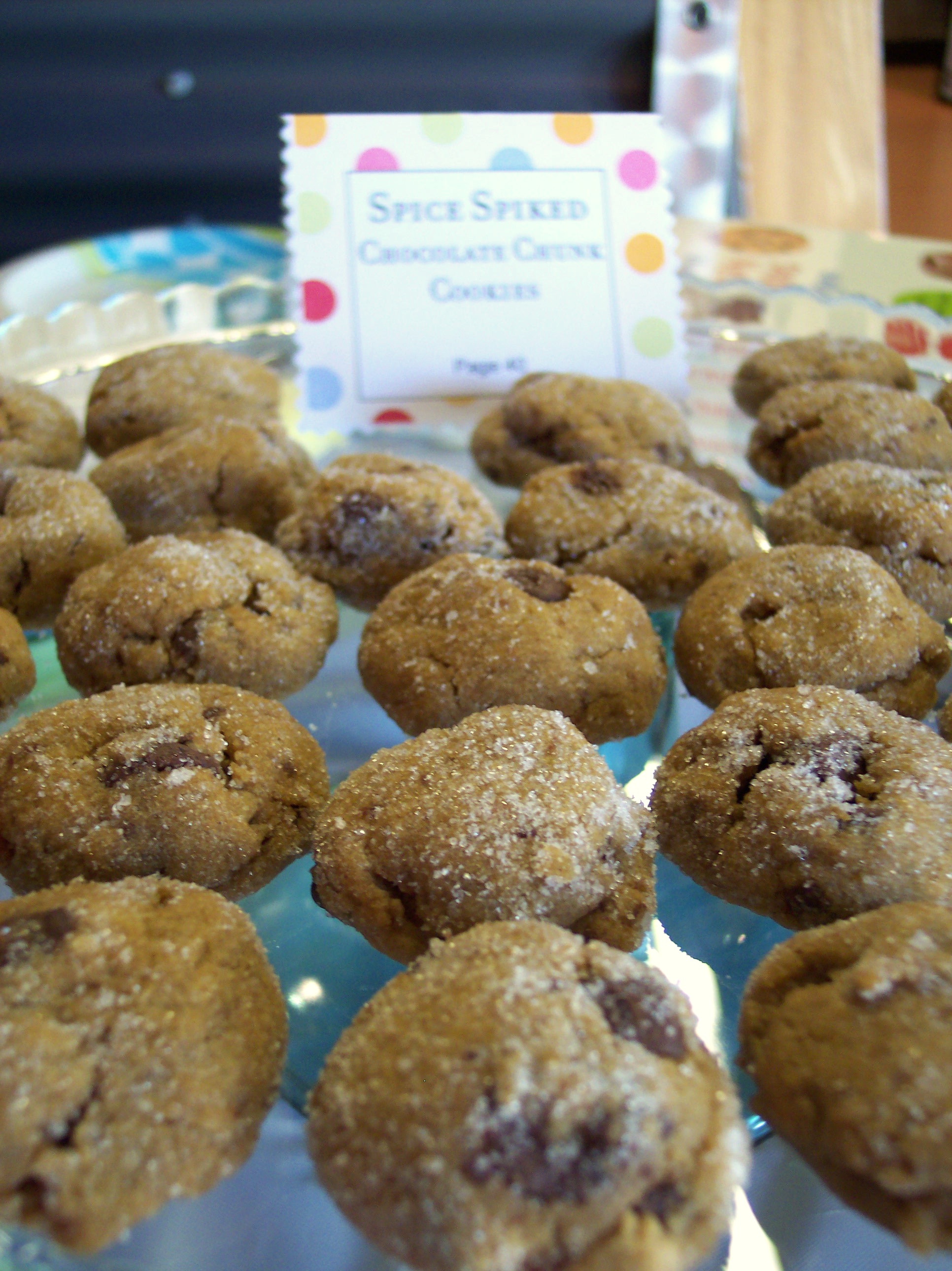 I baked up tons of sam­ples from the book. Spice Spiked Choco­late Chunk Cook­ies… yum!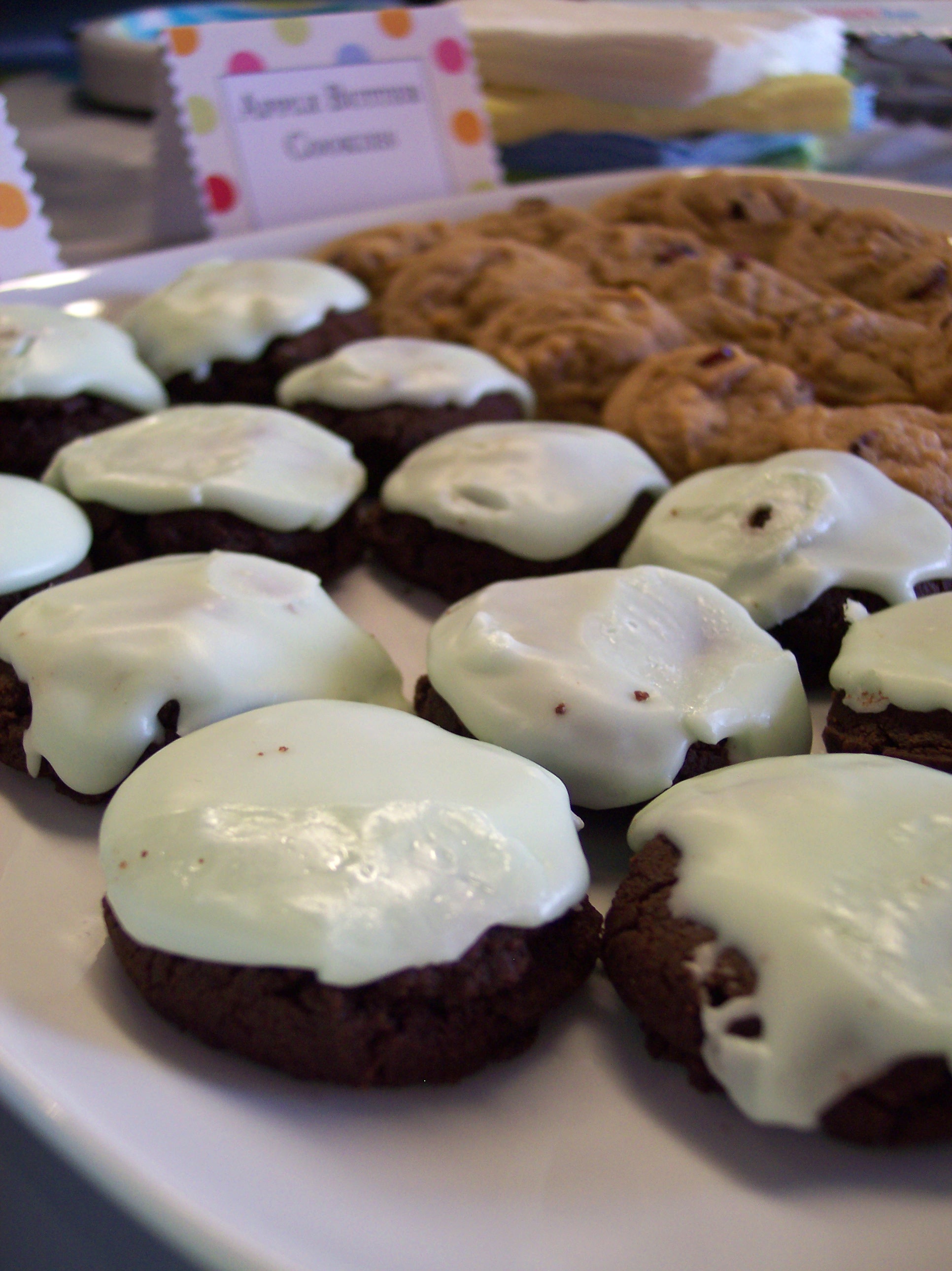 Chewy Choco­late Pep­per­mint Cookies.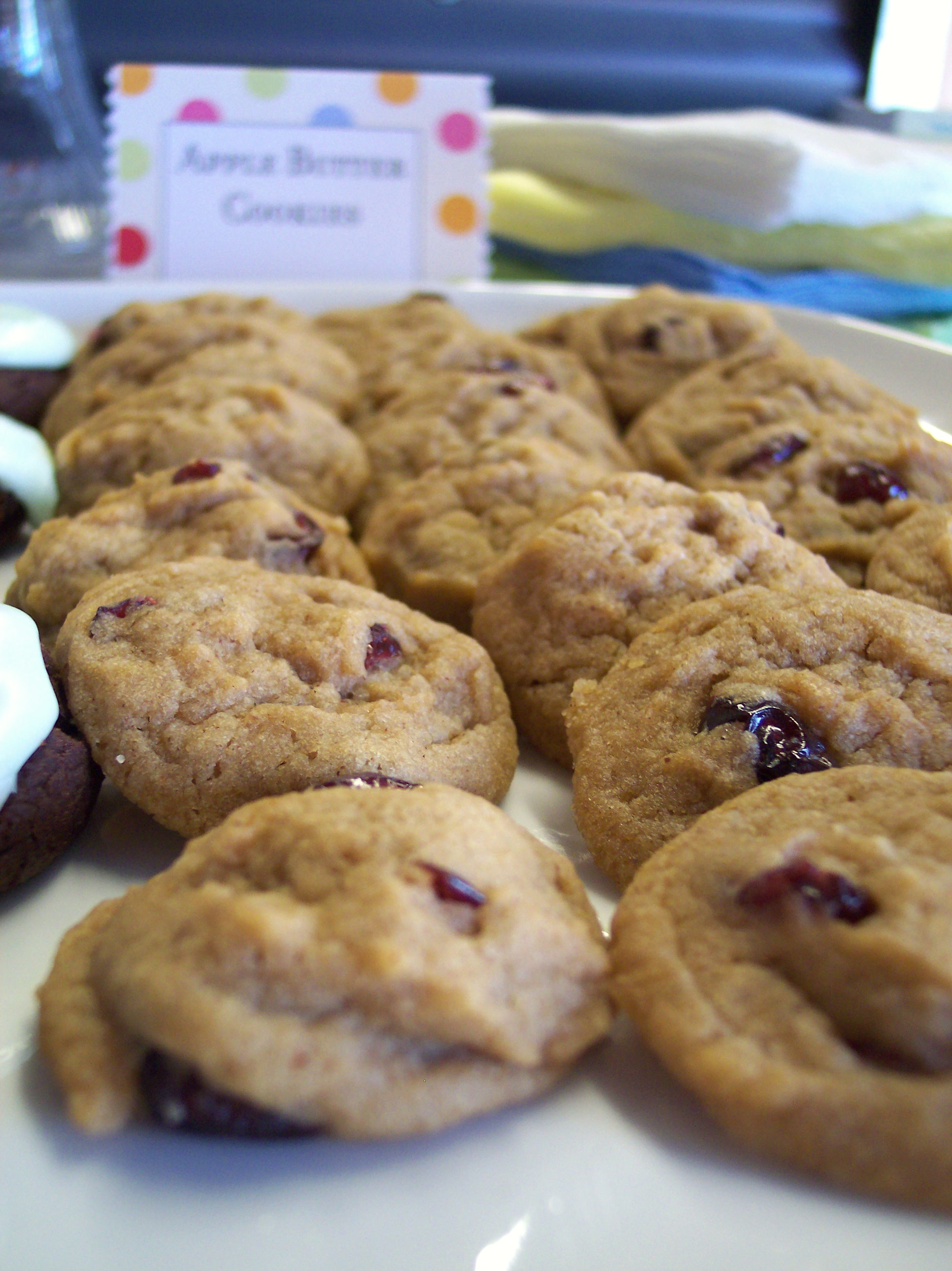 Apple But­ter Cook­ies with dried cranberries.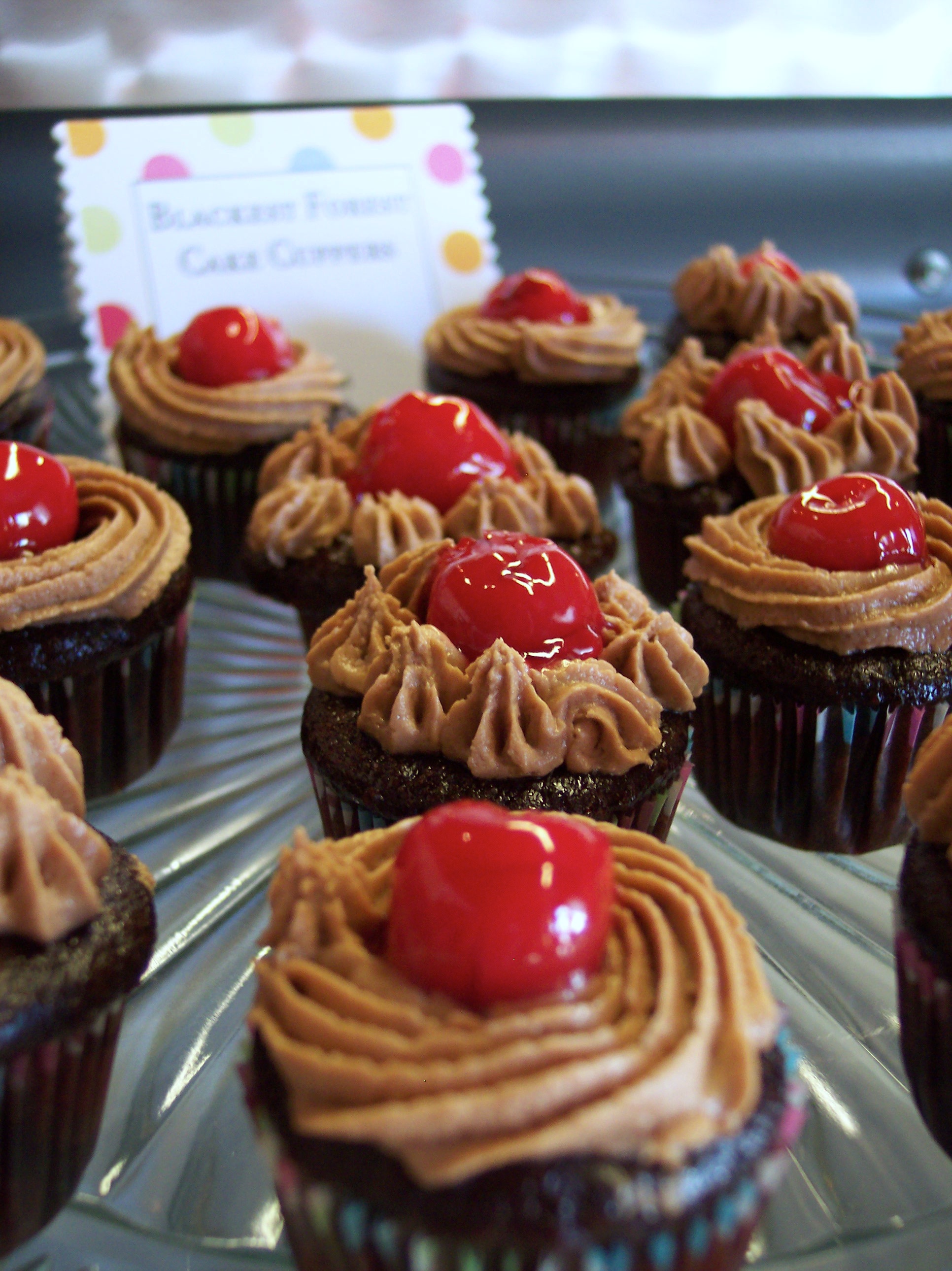 Black For­est mini cupcakes.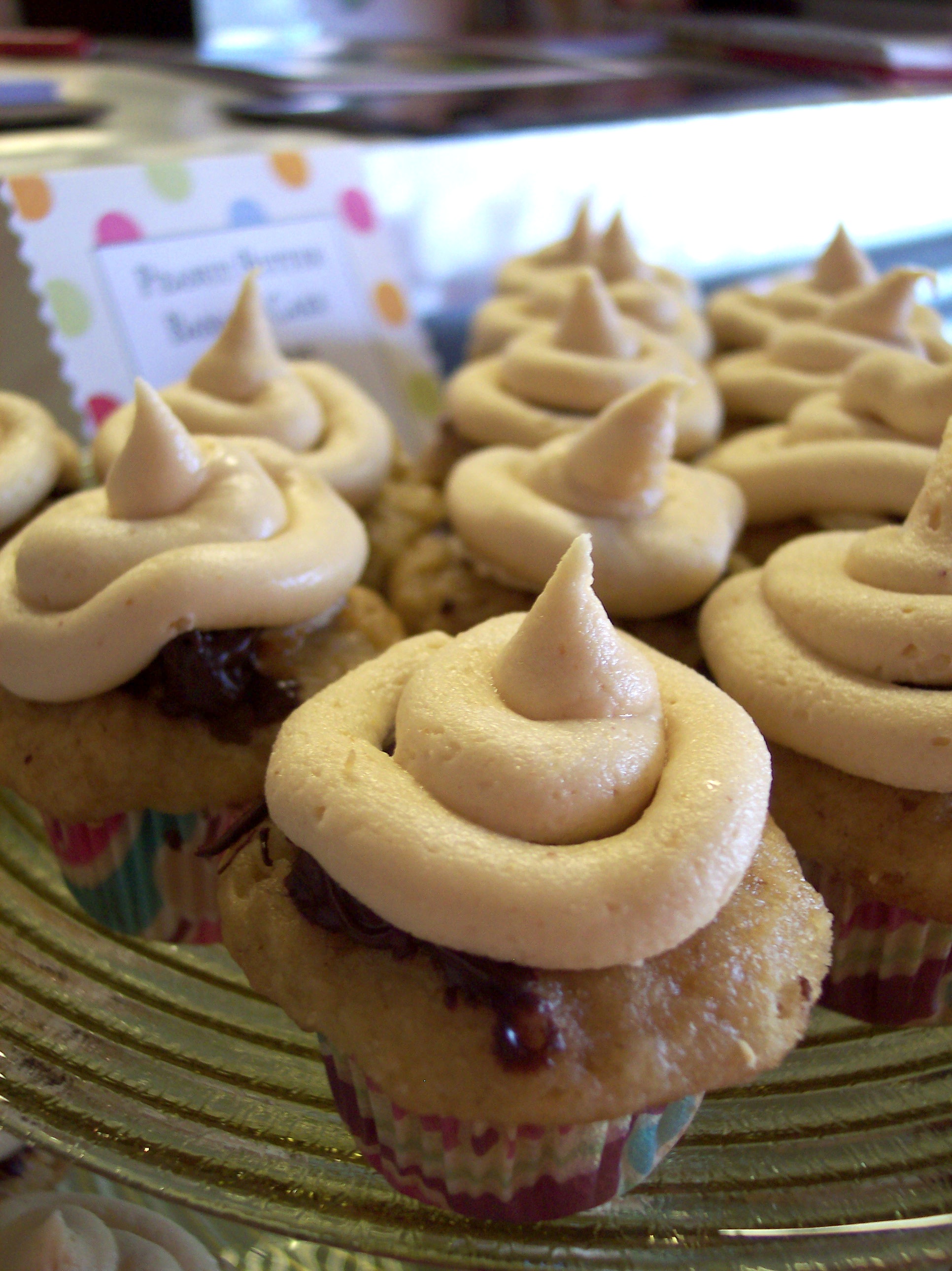 Peanut But­ter Banana mini cup­cakes… one of my all-time favorites!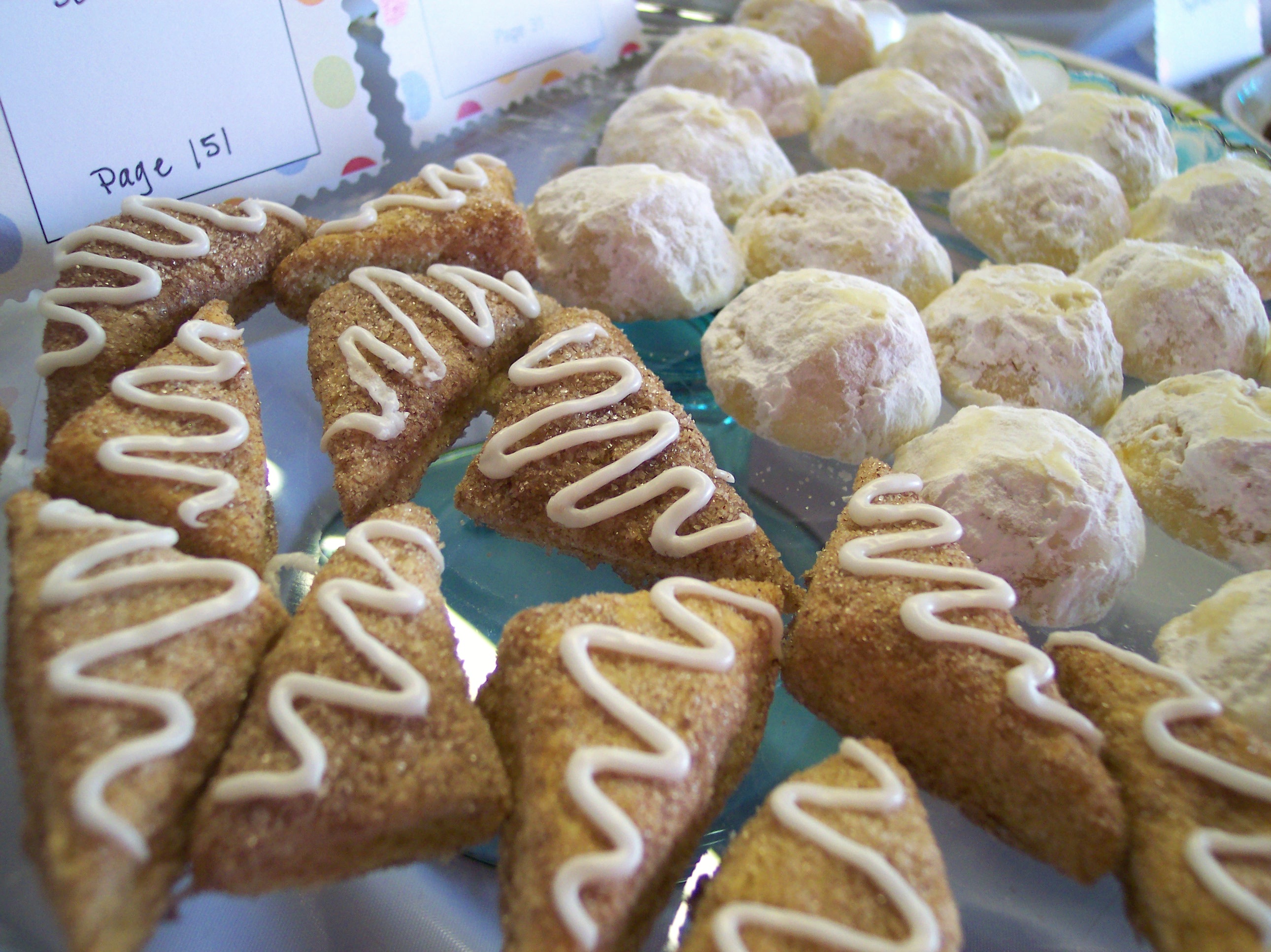 Mini Cinn-a-Drizzle Scones and Lemon Drop Cookies.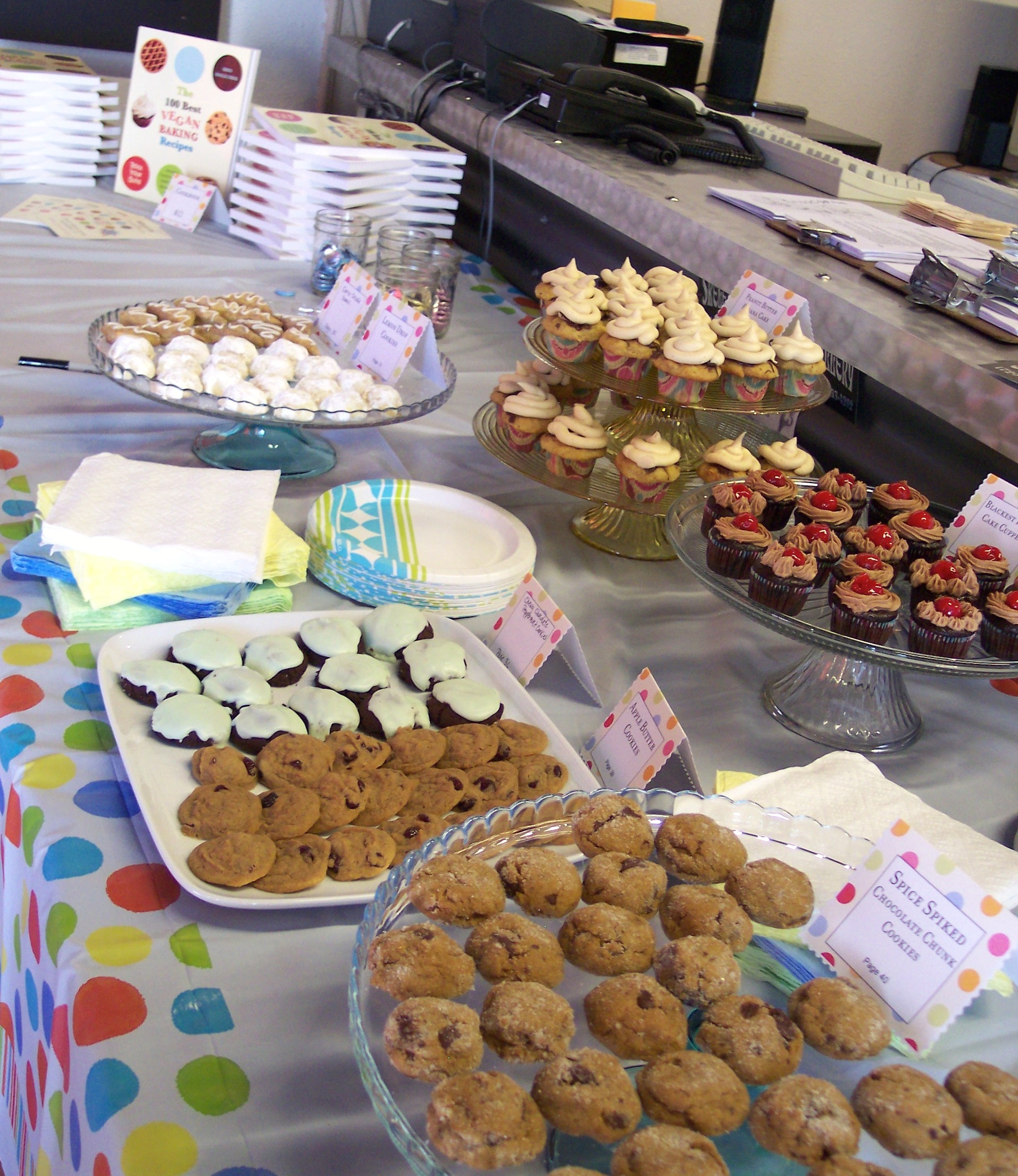 A pic­ture of the whole spread.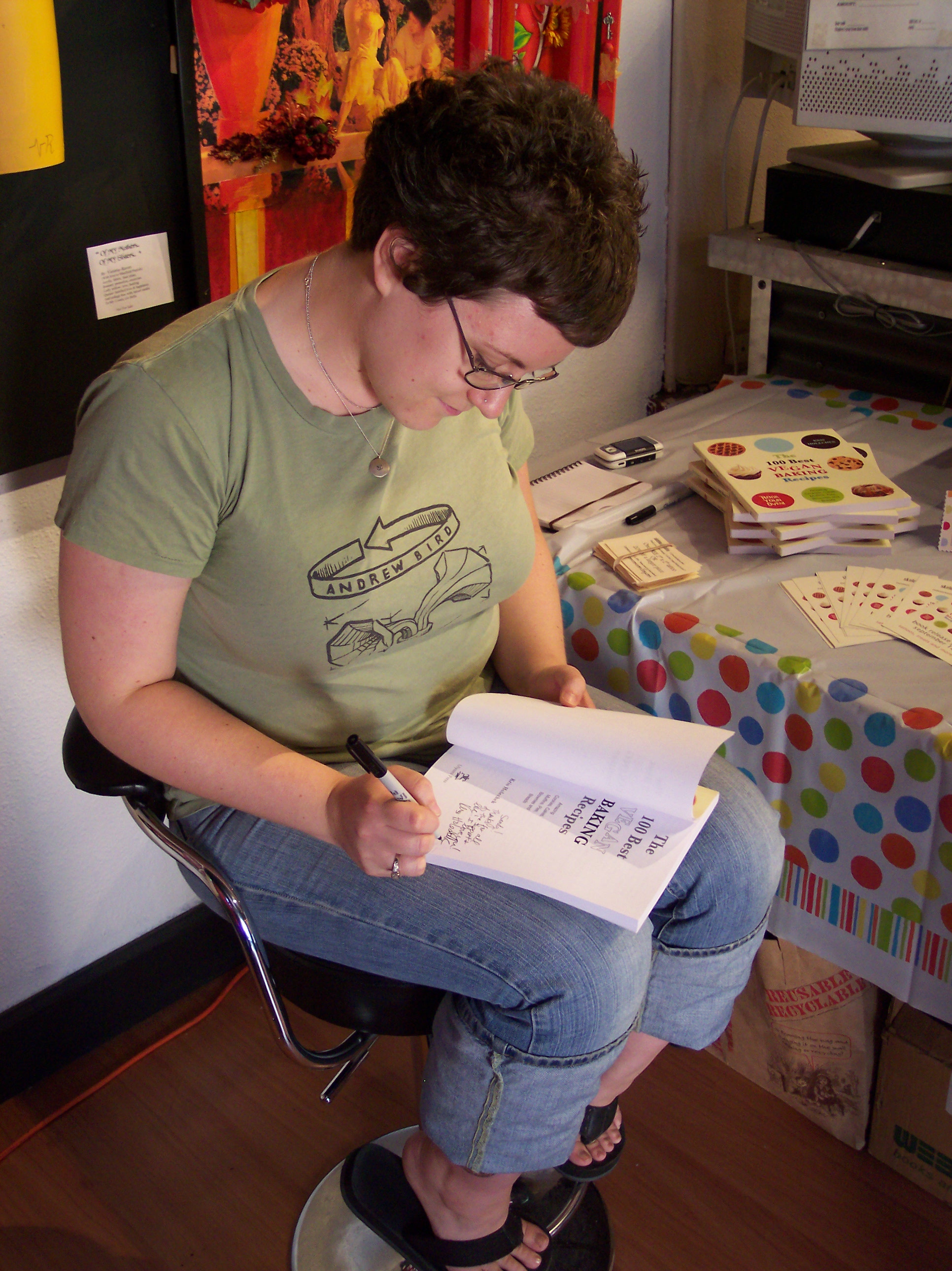 And me, awk­wardly sign­ing books. Pub­lic events aren't really where I shine, but I did have a very fun time! Now it's time to fin­ish off the left­overs… I'm really bad about over-baking. Bet­ter to have more than not enough!