*Reminder– my book sign­ing is this Sat­ur­day, Port­land peeps! Come out and claim what is right­fully yours– a cup­cake tat­too in an unmen­tion­able place… or what­ever.

*
It was Jim's birth­day last week and I knew I needed to do some­thing good.
Some­thing big.
Some­thing delicious.
My birth­day is this week. With our birthday's being so close together our gifts tend to arrive at the same time… and my willpower tends to get the best of me, with this year being no excep­tion. I say this with no shame or con­cern. I will admit that I'm a grown woman who can­not stand the secret of an unknown pack­age. I'm the same way as a gift giver– it's so hard for me to con­tain myself! Any­how, I was going to be good this year and hold out, but I saw the return address on one box and I had to open it. I sim­ply needed what was inside for Jim's birth­day treat. It was pure selflessness, I swear.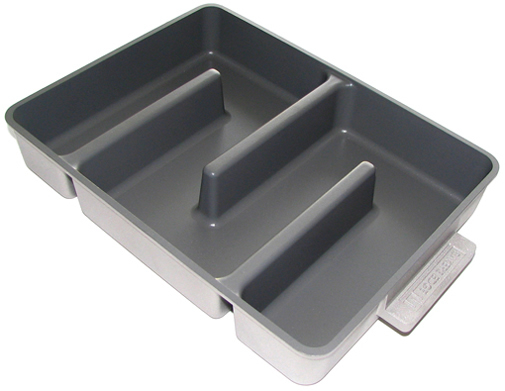 The holy grail of brownie pans. The Baker's Edge. This fine spec­i­men of a pan had been on my Ama­zon wish­list for a cou­ple of years. I man­age to jus­tify a lot of things to myself, but I only make brown­ies prob­a­bly 3–4 times a year. Did I really need an exclu­sive brownie pan? No. Did I want it any­way? Yes. The chan­nels in the pan allow for a con­sis­tently chewy edge through out the whole pan of brown­ies. It's pure genius!
So now you must under­stand why I couldn't wait for this week. Jim needed to have birth­day brown­ies. What kind of wife would I be to deny him of his favorite treat?
In addi­tion to the pan arriv­ing, so did my cook­book! Sev­eral boxes, in fact. I got to use a fresh, new copy of the book in my cook­book holder to try my Ulti­mate Brownie recipe in the new pan.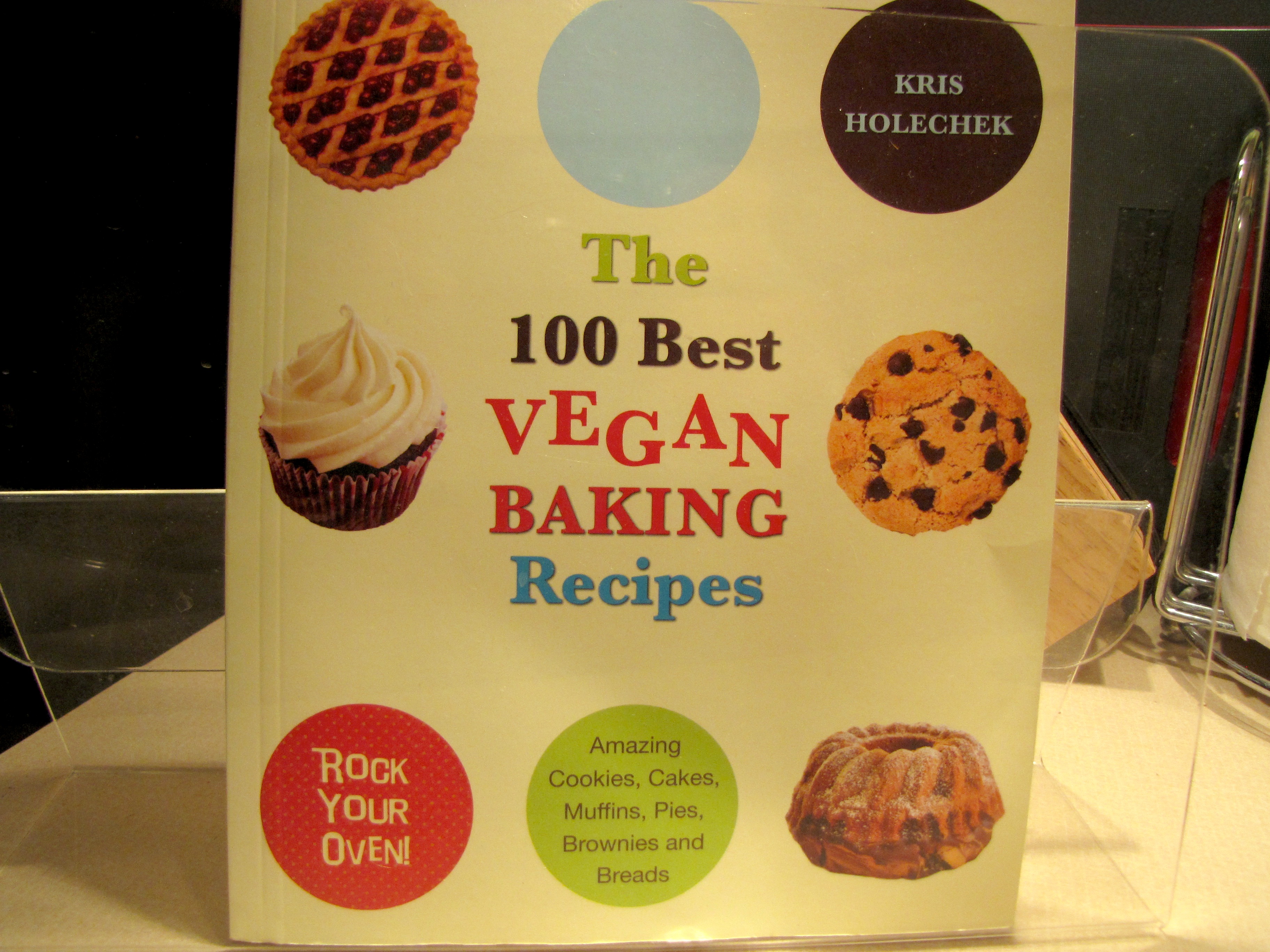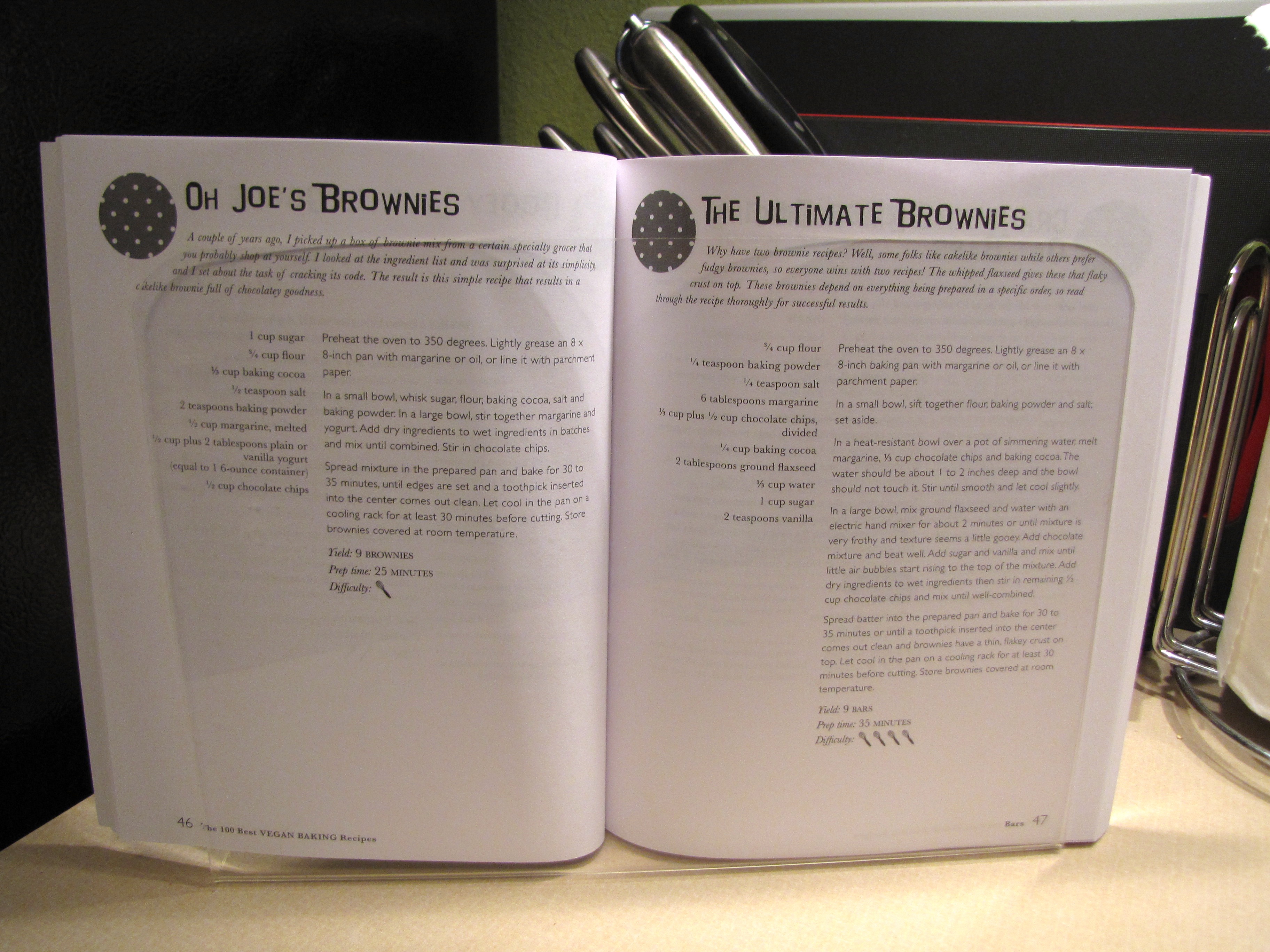 I didn't really take my own advice and read through the recipe well before start­ing… I kind of for­got that the recipe is for an 8 x 8 pan while the Baker's Edge is a 9 x 12. Oops. Thank­fully, the chan­nels are forgiving.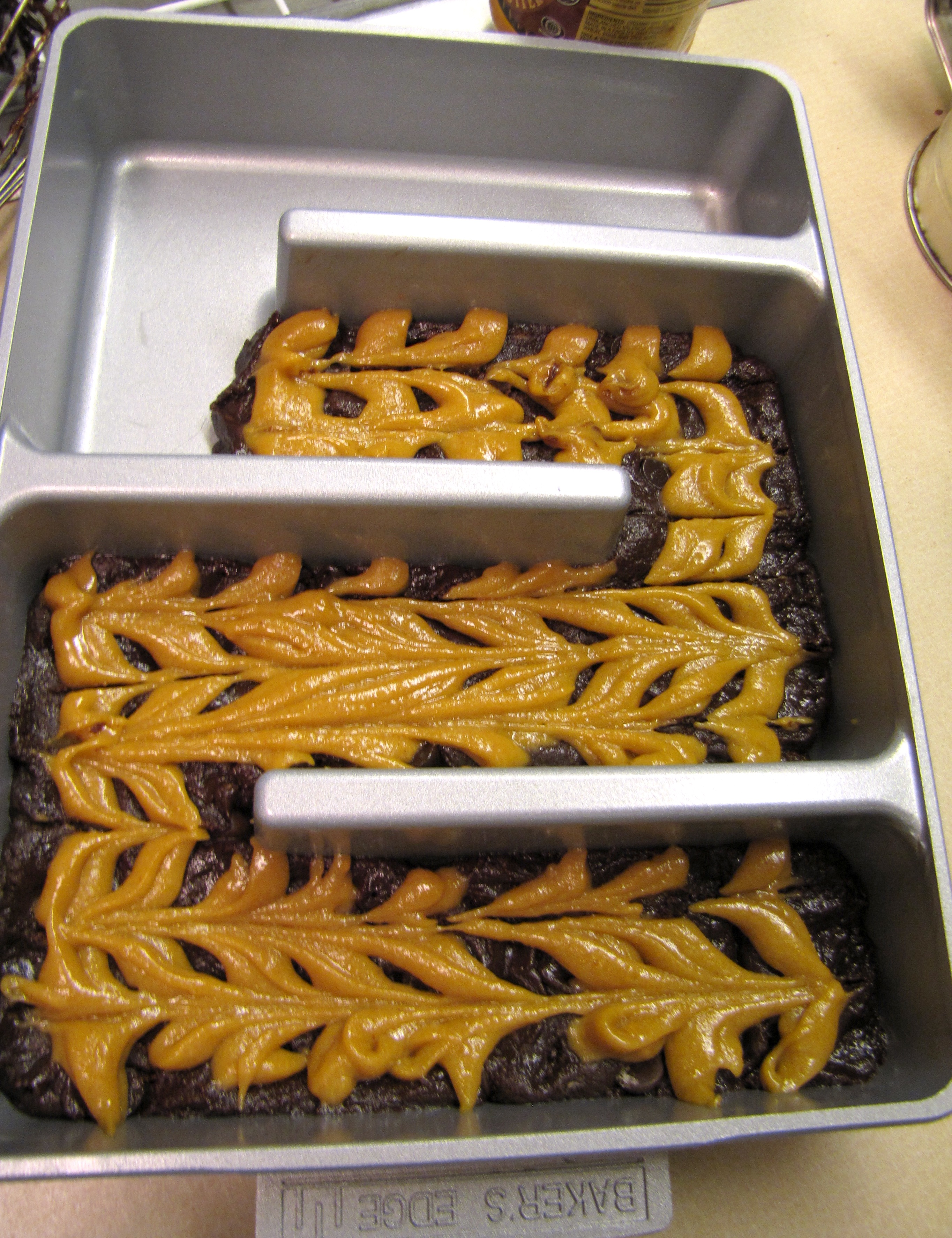 I topped the brown­ies with a peanut but­ter stripe mix­ture. The mix­ture is as fol­lows: 1/2 cup peanut but­ter, 2 tbsp. sugar, 1 tbsp. flour, 1 tbsp. soy milk. Com­bine and mix in a food proces­sor until smooth and creamy. I used a pas­try bag to pipe it on.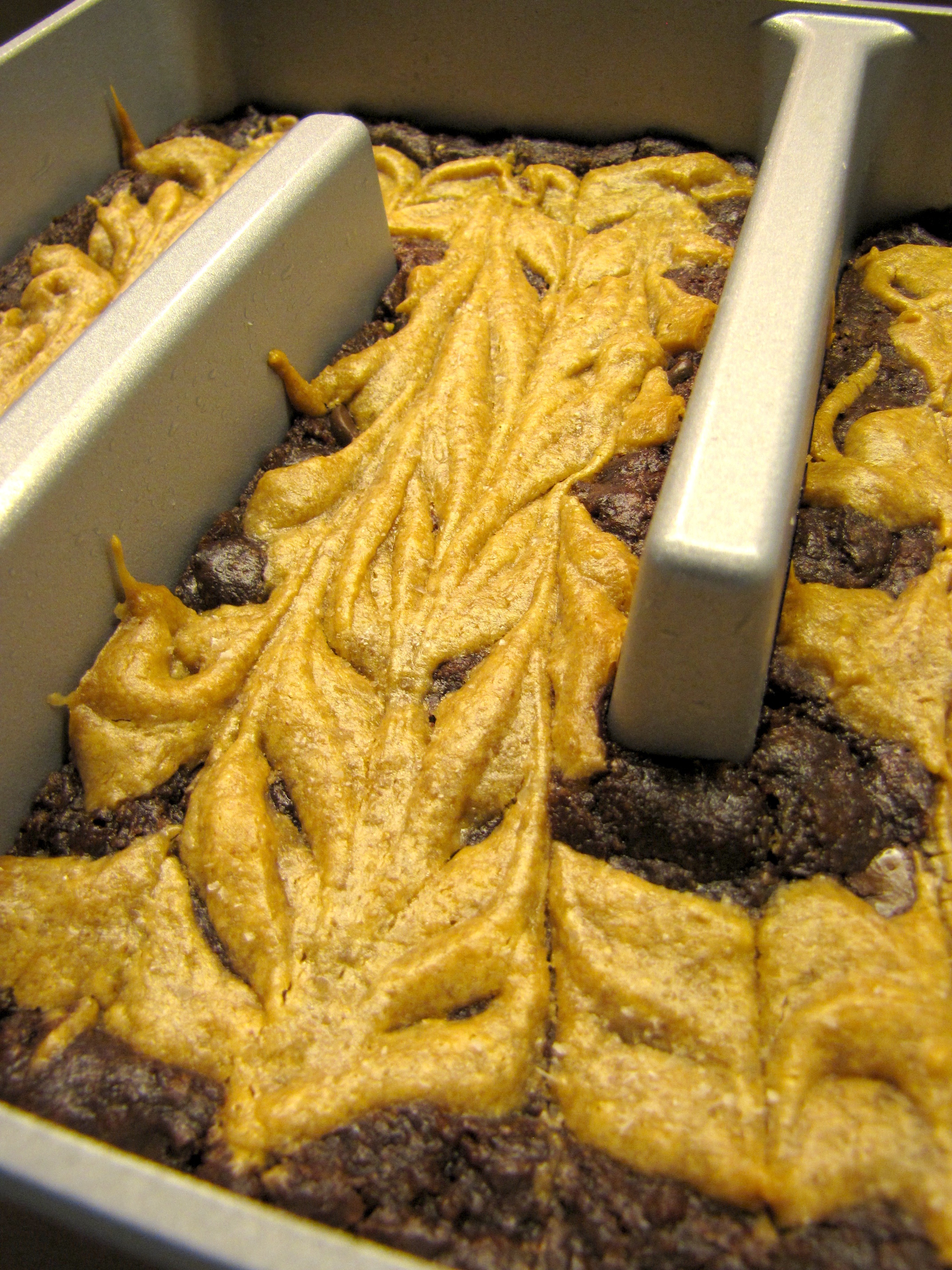 I also sprin­kled a light dust­ing of flaked salt on top, to give it a notice­able trace of salti­ness, a trait in sweet treats that both Jim and I appreciate.
The brown­ies were good… but I could do bet­ter. And thanks to the heav­enly Celine, I knew just what to add.
This choco­late peanut but­ter syrup by Celine is truly heaven in your mouth. If you are a choco­late and PB fanatic (like we are in my house) than this syrup is a MUST. The recipe is so sim­ple and the results will have your lick­ing every­thing your food processor/blender/pots and pans/spatula comes in con­tact with. Kind of obscene, really. But if you know Celine, well, that's her style.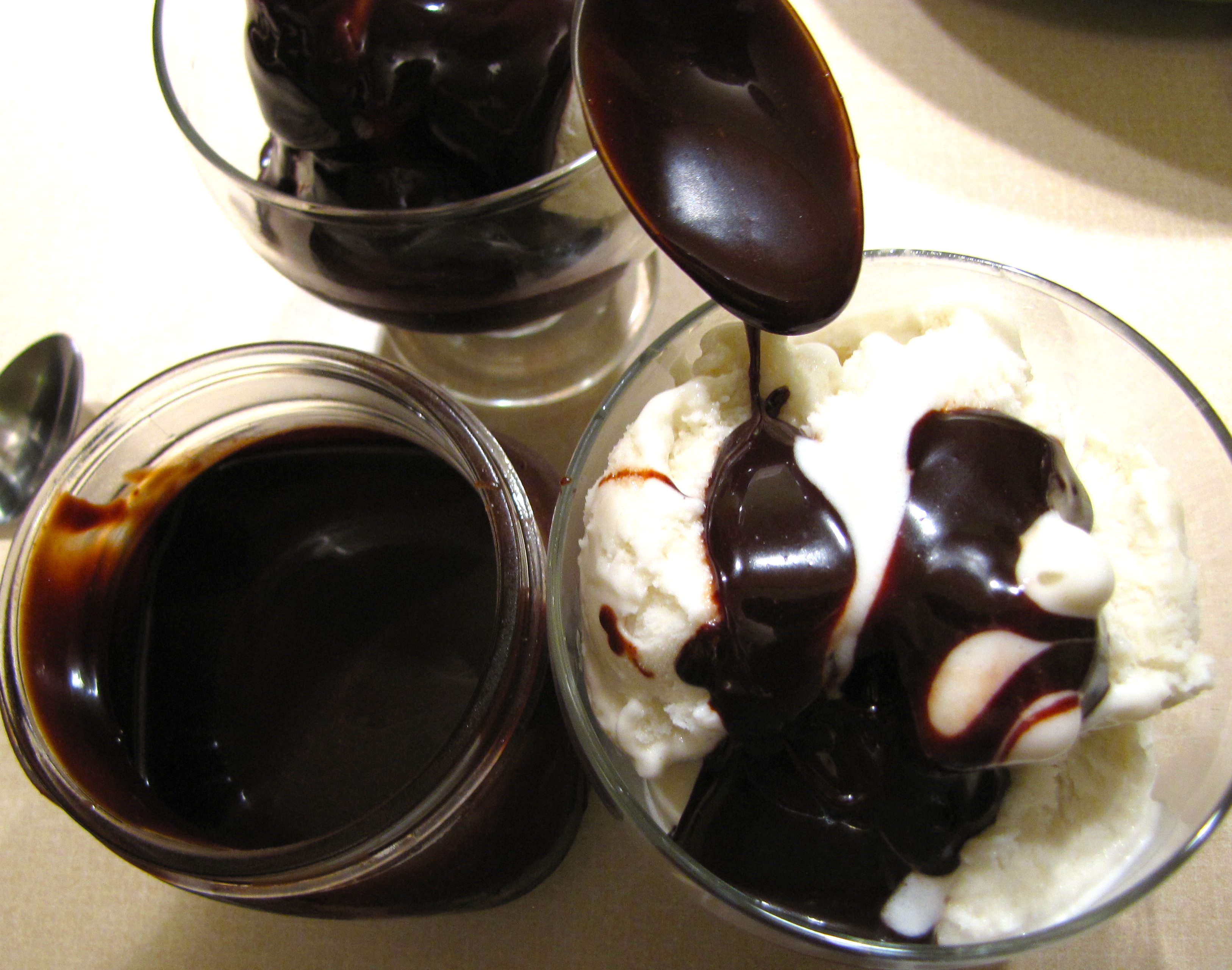 I filled one half-pint jar for a friend and then almost filled a pint jar for us… so it makes plenty. As the syrup cools (espe­cially after refrig­er­a­tion) it thick­ens into a nice saucy con­sis­tency. All hail Celine!
If your husband/partner/brother/mother/whoever loves choco­late and PB, then their birth­day would prob­a­bly be best topped off with this as well: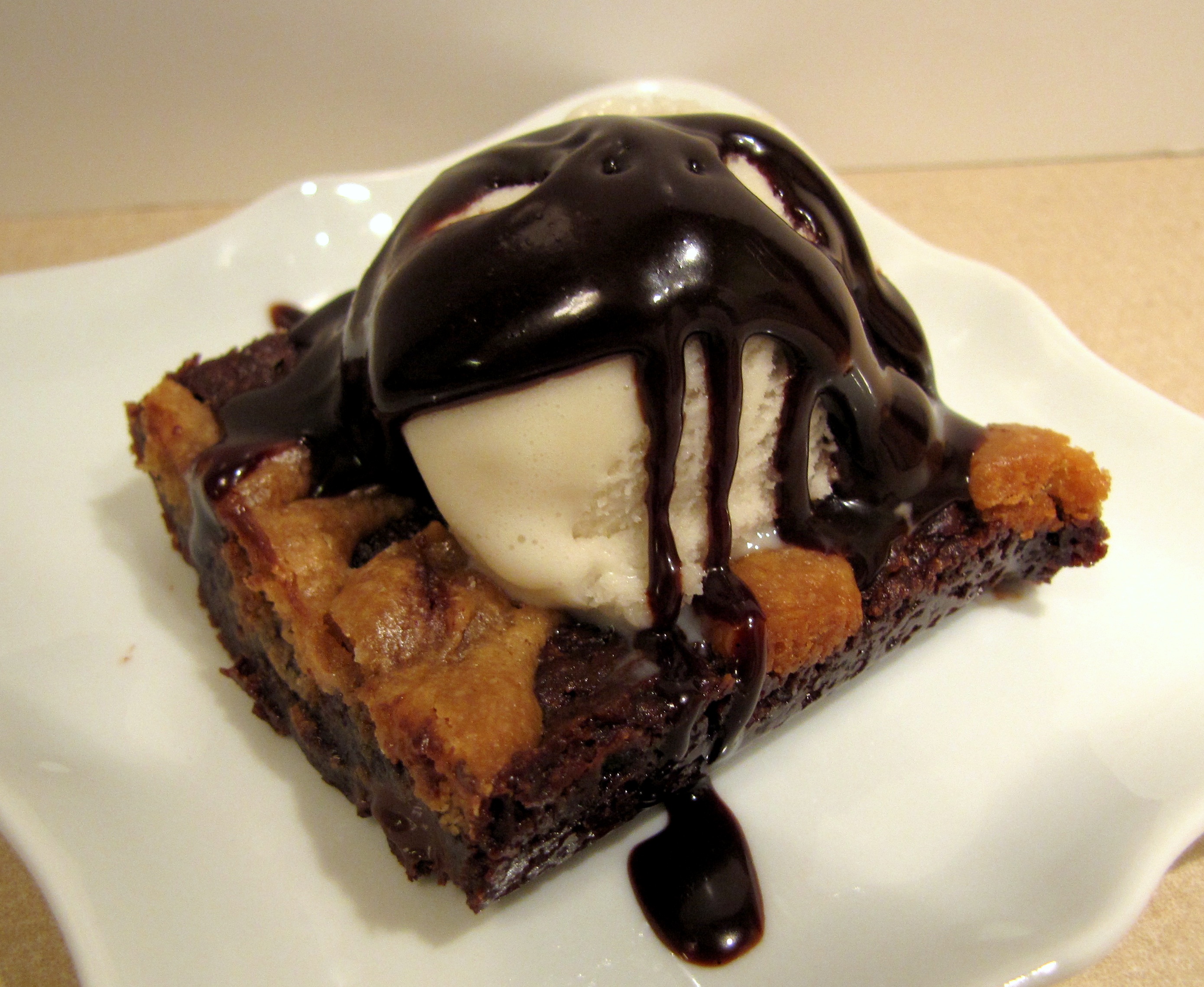 Happy Birth­day, indeed!