Green toma­toes have been tak­ing vegan food blogs by storm. I have to admit, I'd never had them before either. When a friend recent gifted me with a bounty from her gar­den, I decided it was my turn to try my hand at them.
Since clean­ing up my food act in the past few years, my tol­er­ance for any­thing fried has greatly low­ered, so I decided to employ my infre­quently used friend, the broiler.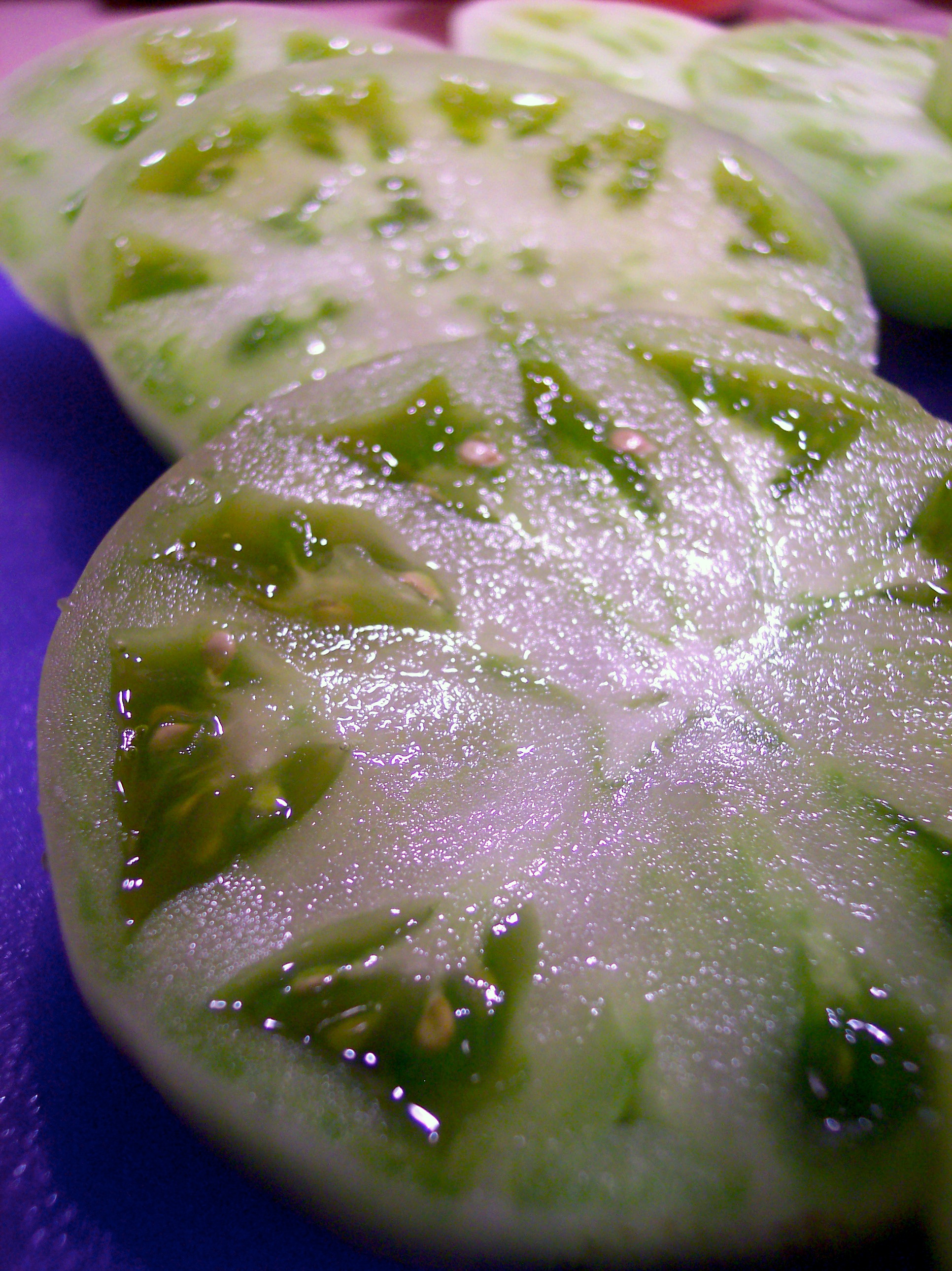 You know, I spent most of my life think­ing that green toma­toes were some spe­cial kind of tomato, not real­iz­ing they are reg­u­lar old toma­toes, but not red. Oops. Look at how pretty they are! I'm always a sucker for any­thing green.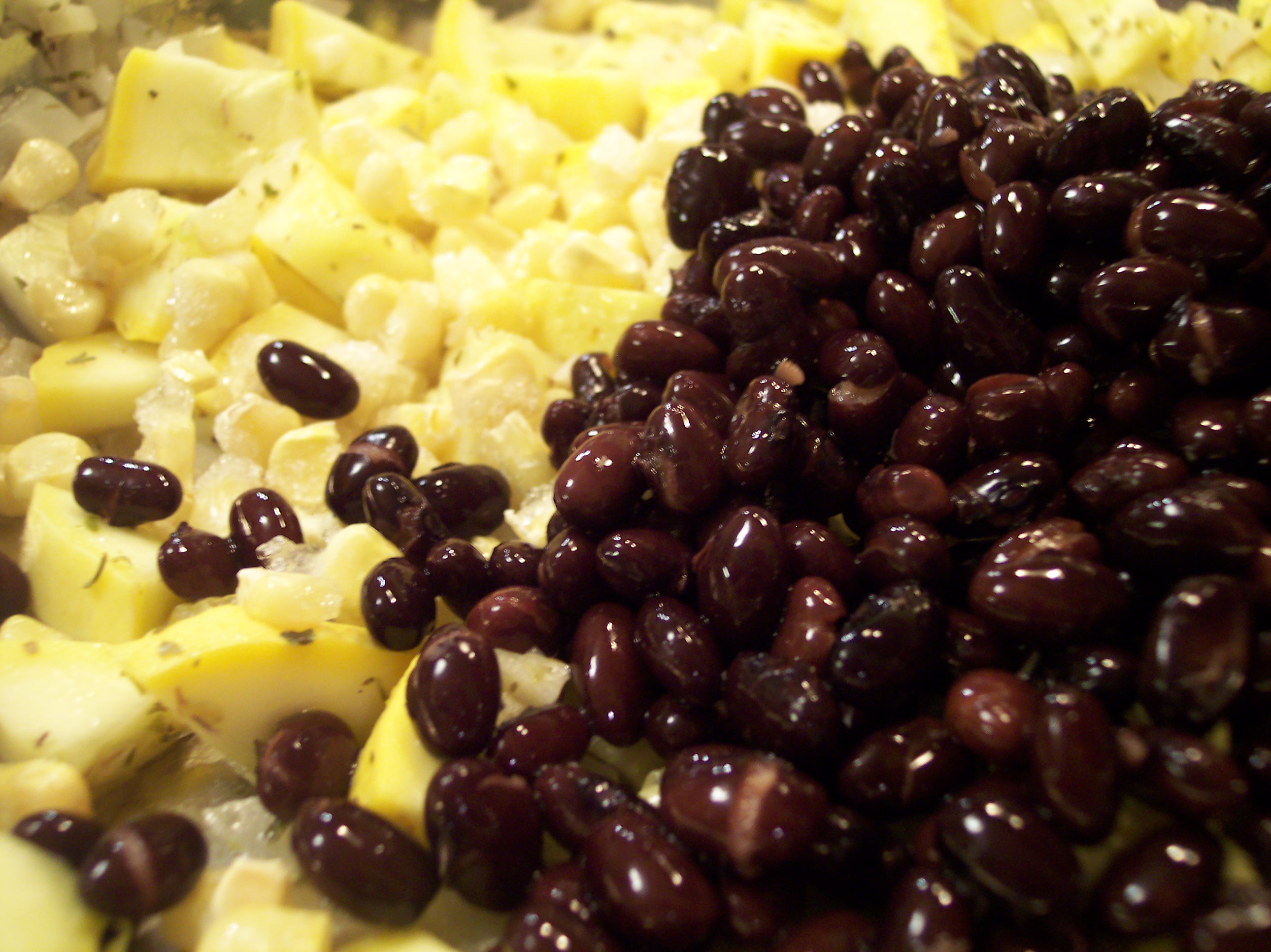 Man can­not live on green toma­toes alone, so I had some quinoa going in the rice cooker and sauteed some onion, gar­lic, basil, yel­low squash, black beans and sweet corn. When the quinoa was done, I tossed them together.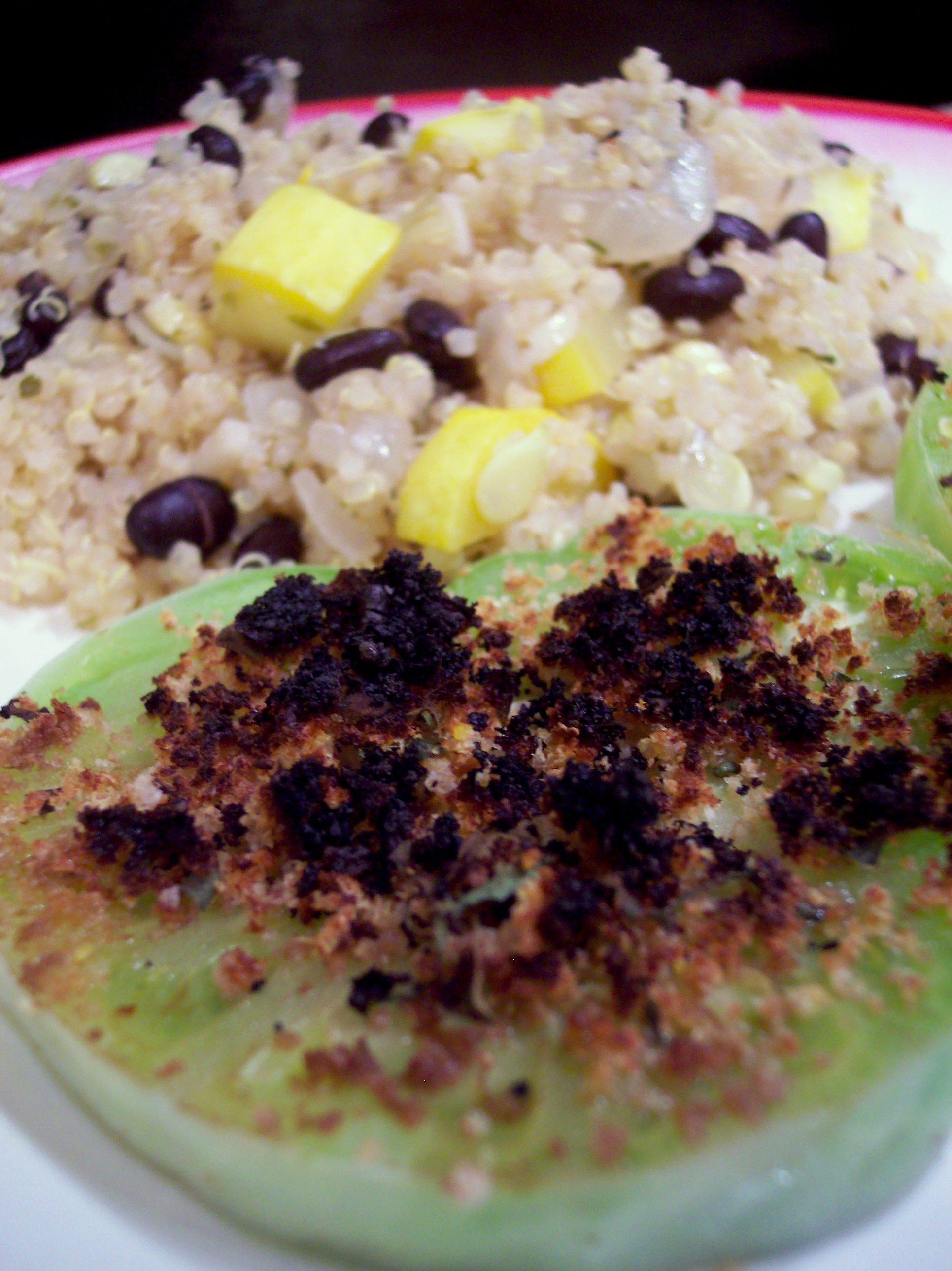 I driz­zled the toma­toes with some bal­samic vine­gar and olive oil and then topped them with some bread crumbs mixed with fresh oregano, sea salt and a hint of nutri­tional yeast before pop­ping them under the broiler. Les­son learned = less is more. If you go this route, broil on low, not high, unless you want to scare your cats half to death when the smoke alarm goes off.
From the left­over ingre­di­ents in the pizza rolls, I didn't want to waste them, so a pizza was in order. This is my inner bach­e­lor com­ing out, but I LOVE pizza. In a big way. I'll eat froo froo piz­zas, but I really just like the clas­sic pie, with my favorite vegan twist– tofu ricotta.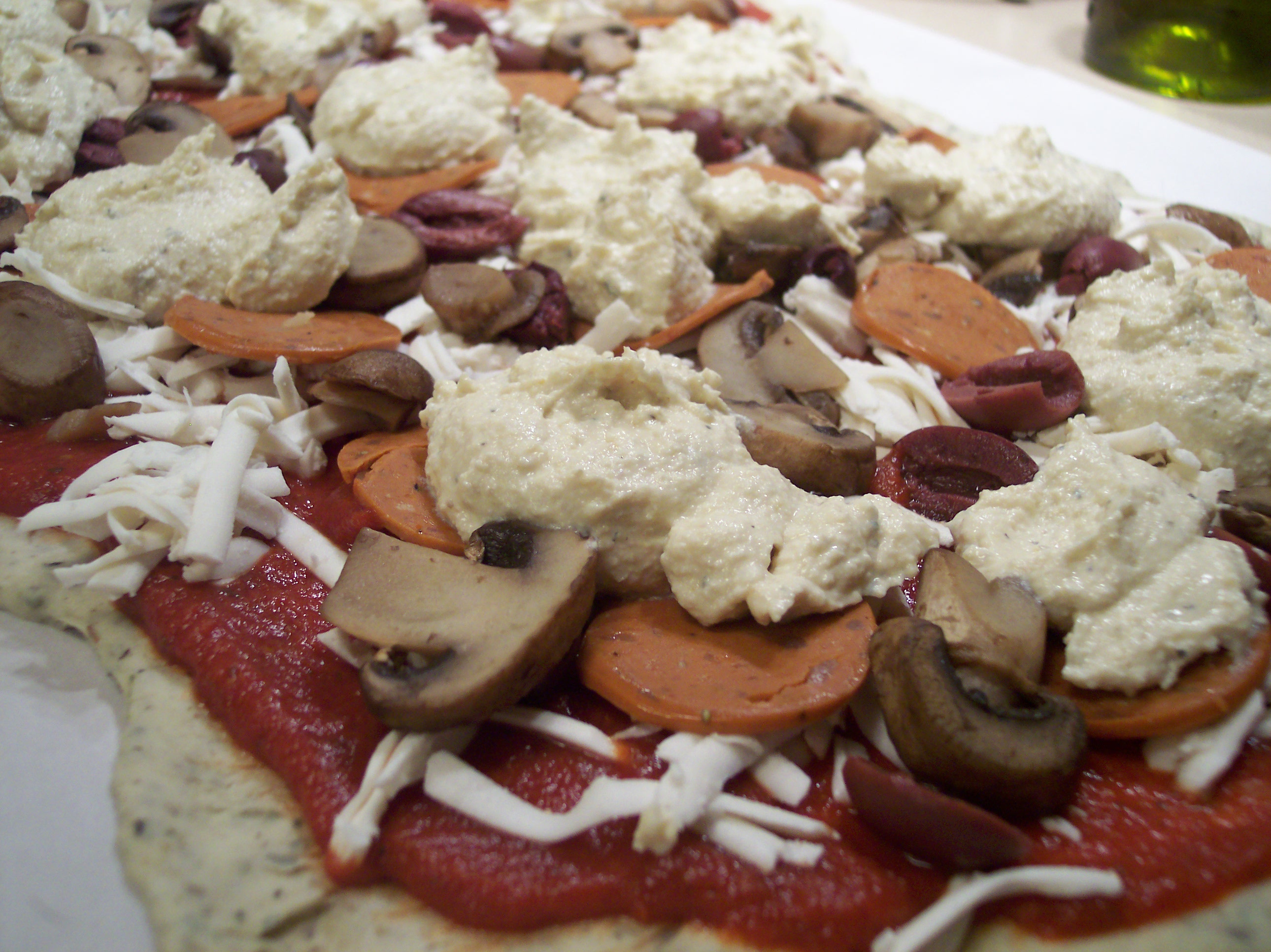 Ready and wait­ing for the pizza stone, a visual tes­ti­mo­nial to the fact that I can never get my Trader Joe's pizza dough to roll out very well. Oh well, an oval pizza still tastes the same. Thick tomato sauce, Teese, ricotta, Yves pep­per­oni, mush­rooms and kala­mata olives. So sim­ple, noth­ing crazy to it, but it's my ver­sion of heaven.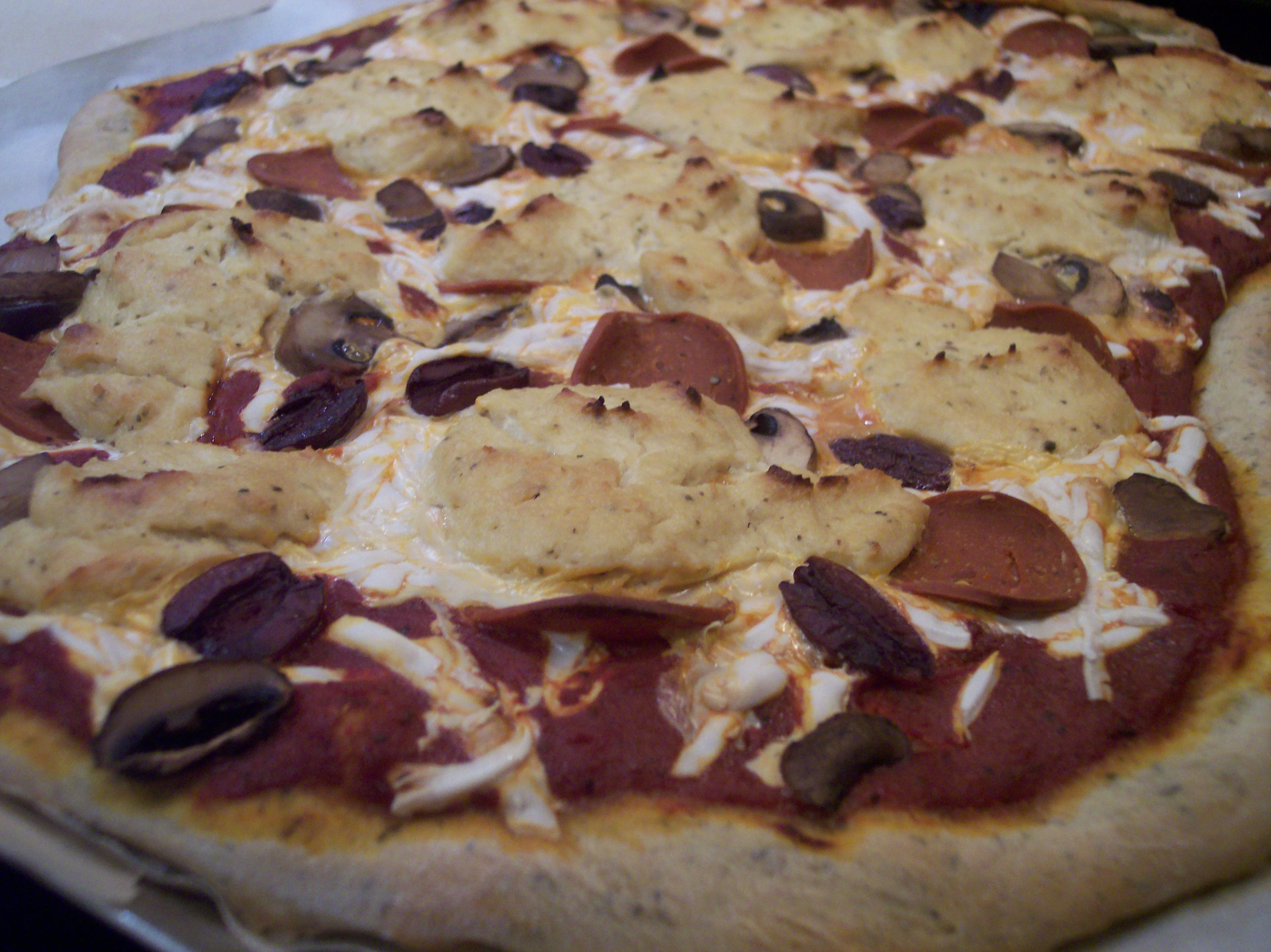 Beau­ti­fully browned and wait­ing to be paired with some car­bon­ated bev­er­age. It almost brings a tear to my eye. We don't eat pizza often because nei­ther Jim nor I can be trusted to hold back from stuff­ing our­selves sense­less and then we both end up sit­ting on the couch, bloated with a pizza hang­over and feel­ing deliri­ous with a strange sense of regret and delight. But it's just so good!