Hey there! You may notice a new face on the ban­ner above. Let me into­duce Josaphina Sophia Holechek or, as we call her, Josie.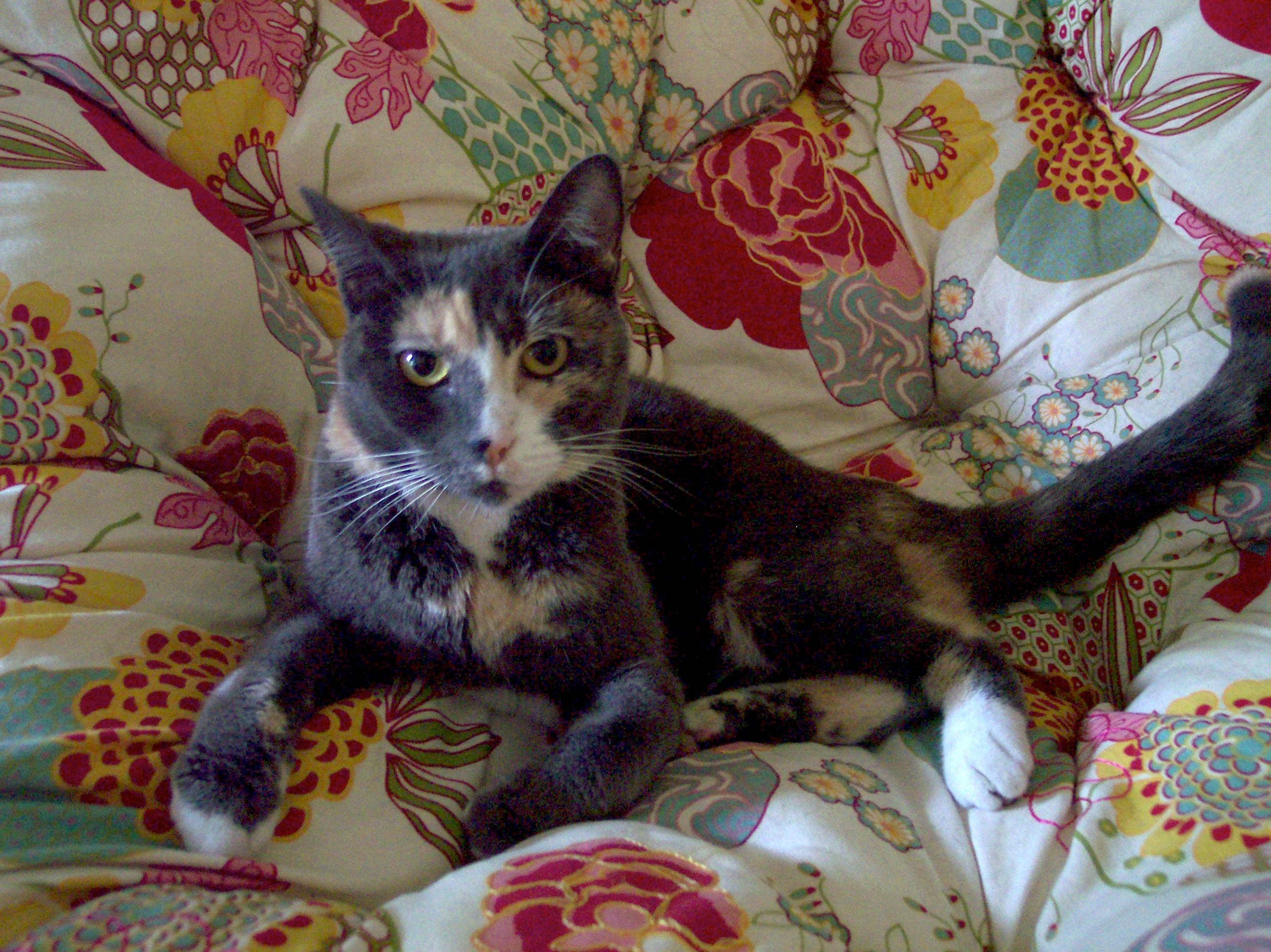 Yes, she is named after Josie and the Pussy­cats, but the comic that was inter­spersed in the Archie comics of the 1960s, not the car­toon or the silly movie and pop cul­ture junk of recent years.
I found Josie about a month ago behind my work, ema­ci­ated and lonely. You could feel her bones pro­trud­ing through her skin and she was yelling her lit­tle head off. Thanks to a quick-acting friend, we were able to get her fed and in a cat car­rier in a mat­ter of min­utes and then she was off to the vet and home with me. Now she's a healthy weight and set­tling into our house pretty well. The other cats are still adjust­ing, but thank­fully Josie is very laid-back. If you're going to have four cats, she's the kind to have. She enjoys being close to us, such as in the same room or on the couch, but she's not needy and she likes to give mod­er­ate affec­tion. Good qual­i­ties when you're divid­ing your atten­tion four ways.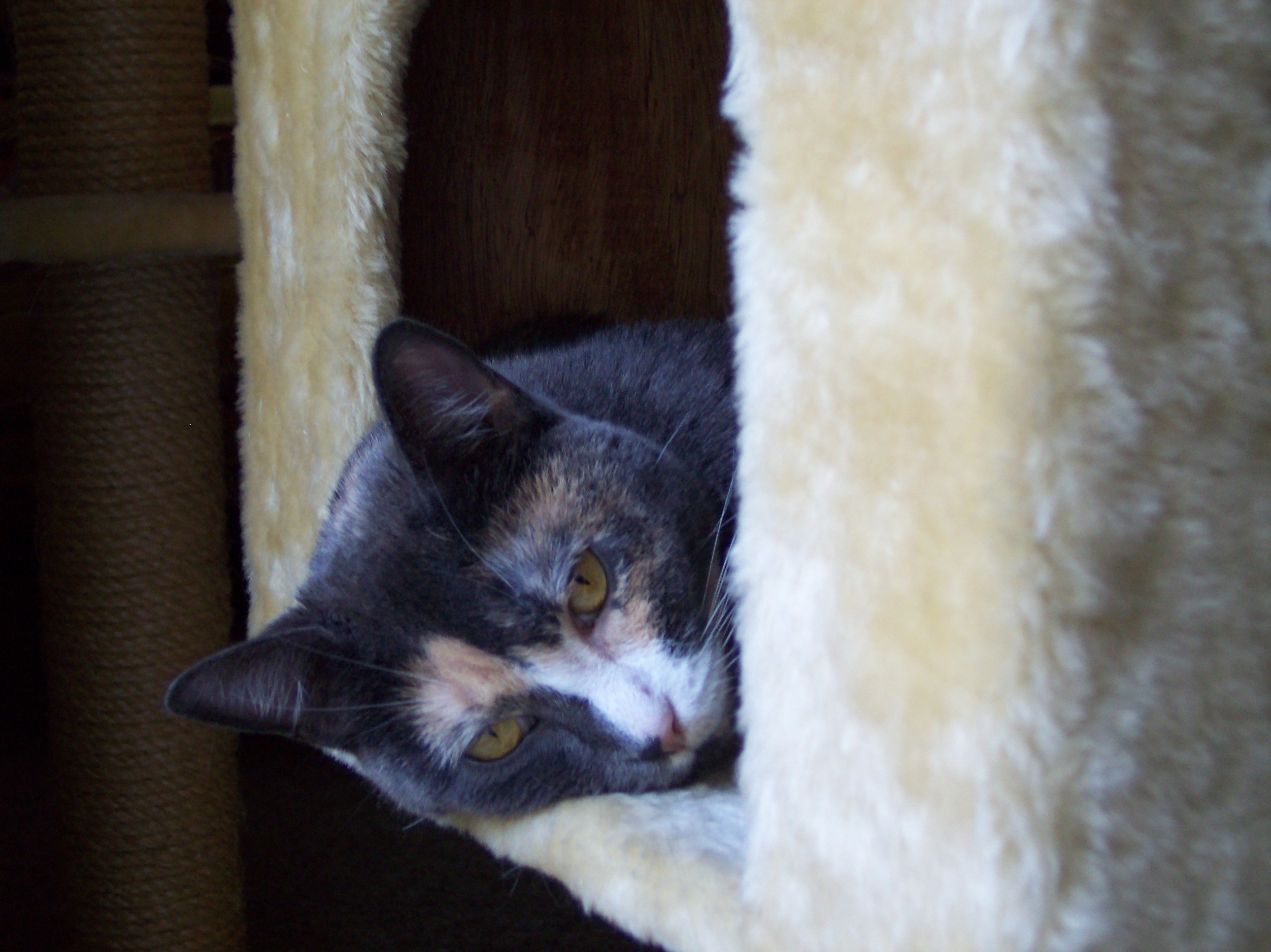 This is what we affec­tion­ately refer to as "the happy look of death". Even when she's extremely happy her face doesn't really reflect it. But she's def­i­nitely mak­ing her­self at home.
I swear I will post about food soon.

Oh, and my book is offi­cially out now, for real. So yeah, go bake some stuff.