If you pre-ordered through Ama­zon, you should have received a notice yes­ter­day that the books will be ship­ping next week! Yay! If you didn't pre­order and are inter­ested in buy­ing one, please request one at your local book­seller. If they see a demand, they might keep it in stock!
If you're in the Port­land area, though, you might just want to attend this lit­tle event: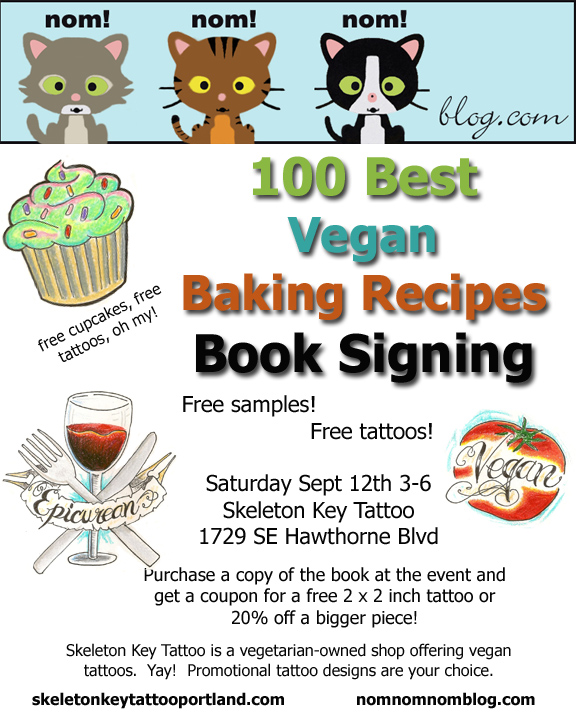 Woot woot! We'll have tons of sam­ples and sign­ing and free tat­toos (for real)! When you buy a copy of the book at the event, you'll get a coupon for a FREE (food-related*) tat­too. Skele­ton Key is a vegetarian-owned shop and offers vegan tat­toos (it's where I got my bees). Any design you want! 2 x 2 inch­ers are free or 20% off a big­ger piece. Offer is good on one tat­too to one per­son who pur­chases a book. If you've already pur­chased a copy of the book another doesn't hurt, they make great gifts.

*sorry, I didn't make that clear when I first posted this!