So, I heard the good news today that my book has shipped from the print­ers to the dis­tri­b­u­tion ware­house, so it should be only about 2 more weeks. Yay! I'm very excited about this.
Some­times meals, no mat­ter how promis­ing, fall short of your expec­ta­tions. The fol­low­ing post is a les­son in unex­pected food fails.
Exhibit A: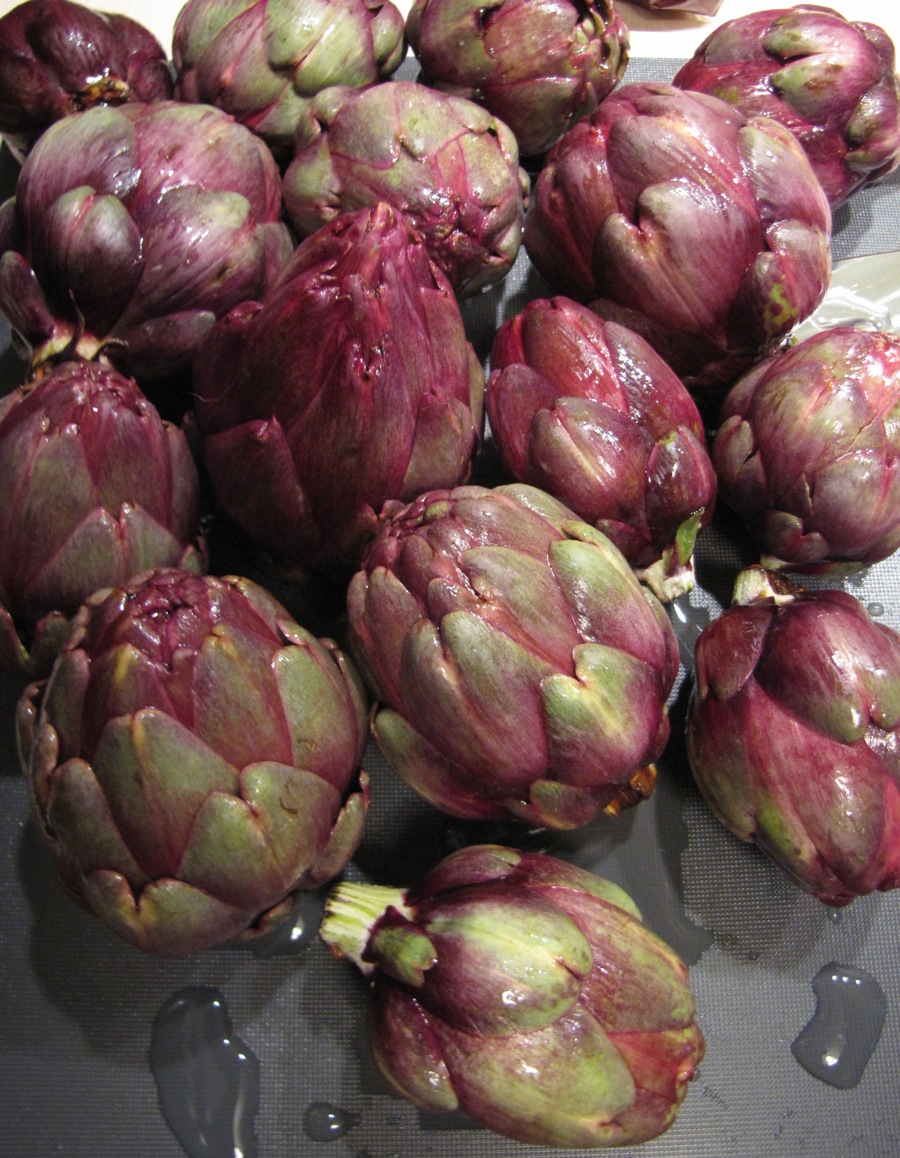 Look at these beau­ti­ful baby arti­chokes. I didn't even know such a thing existed. I fell in love with the bril­liant col­ors, and when the ven­dor told me how easy they were to make, I was sold. No steam­ing and choke-scraping, just peel back a cou­ple of lay­ers, trim the tops, saute and viola!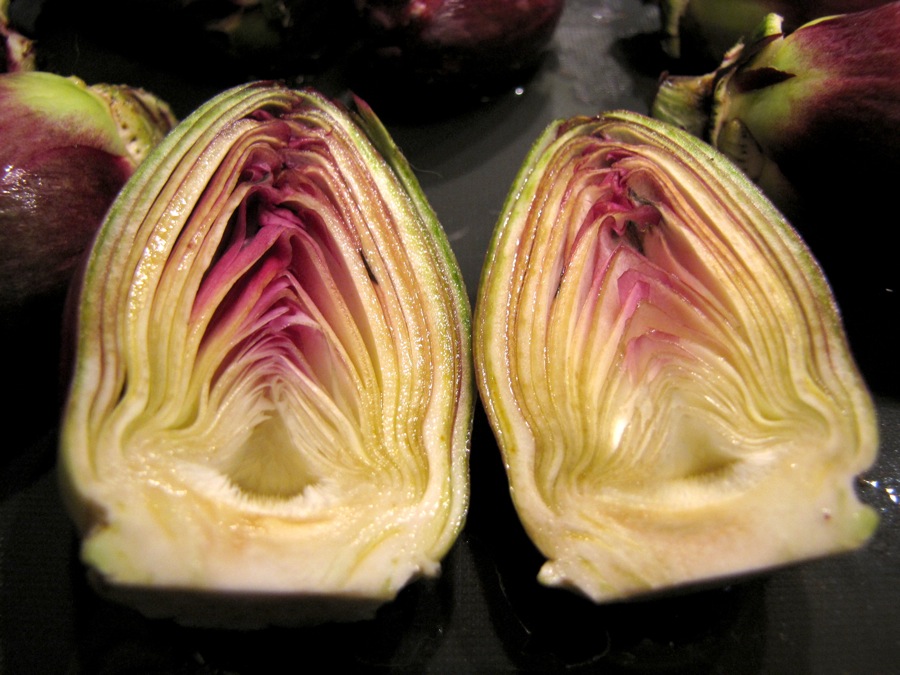 So pretty!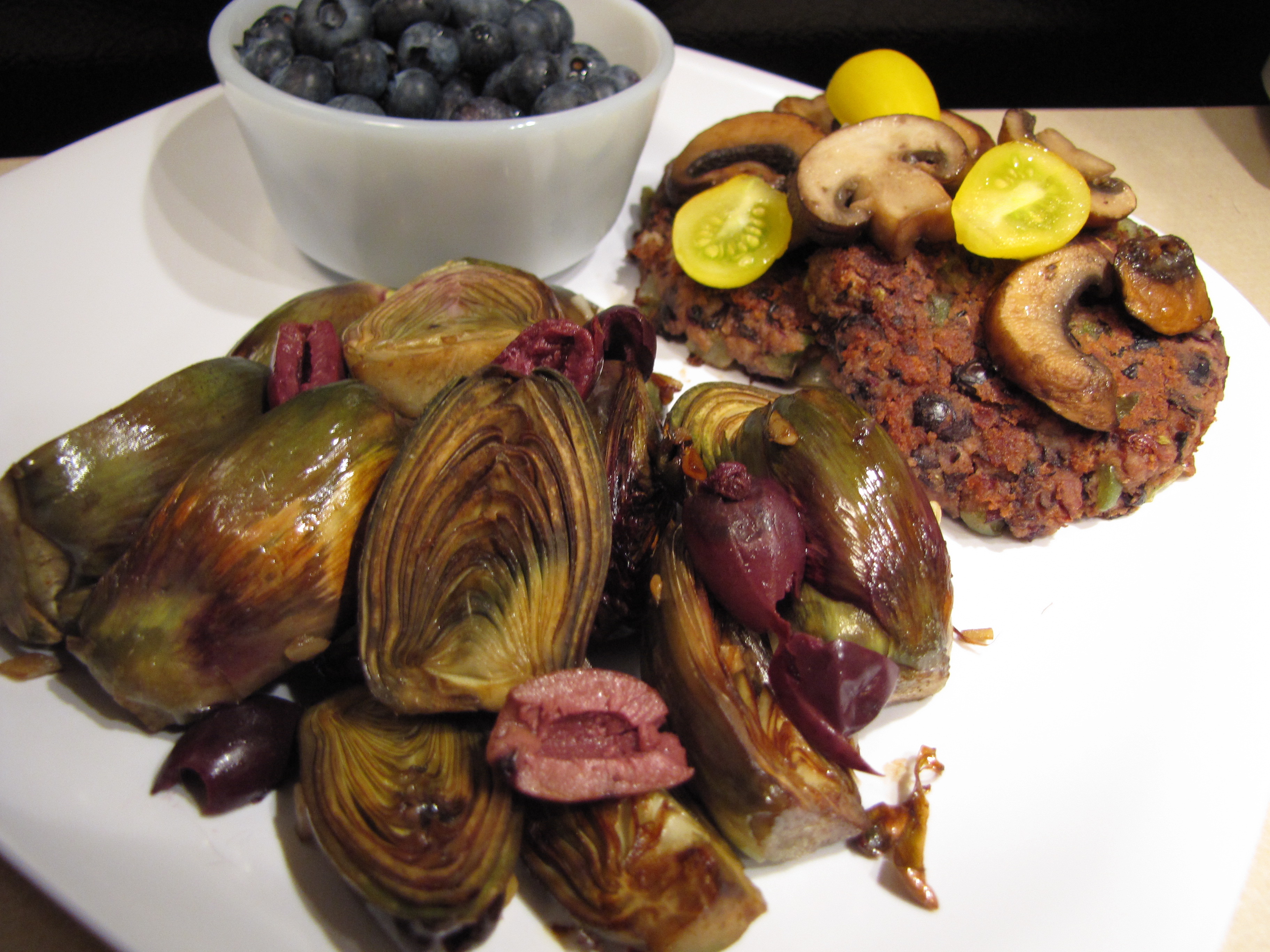 Here they are, sauteed with some gar­lic, olive oil and kala­mata olives (to give them that famil­iar briney taste from jarred arti­chokes). In the back­ground, some black bean pat­ties from Macheesmo (they actu­ally held together– hor­rah!), topped with mush­rooms and some yel­low cherry toma­toes and blue­ber­ries on the side. Each step in prepar­ing the arti­chokes was a les­son in the art of nature. I eagerly bit into my first one and…
Blech. Chewy, tough on the edges and fla­vor­less. Oh well, can't win them all.
Exhibit B: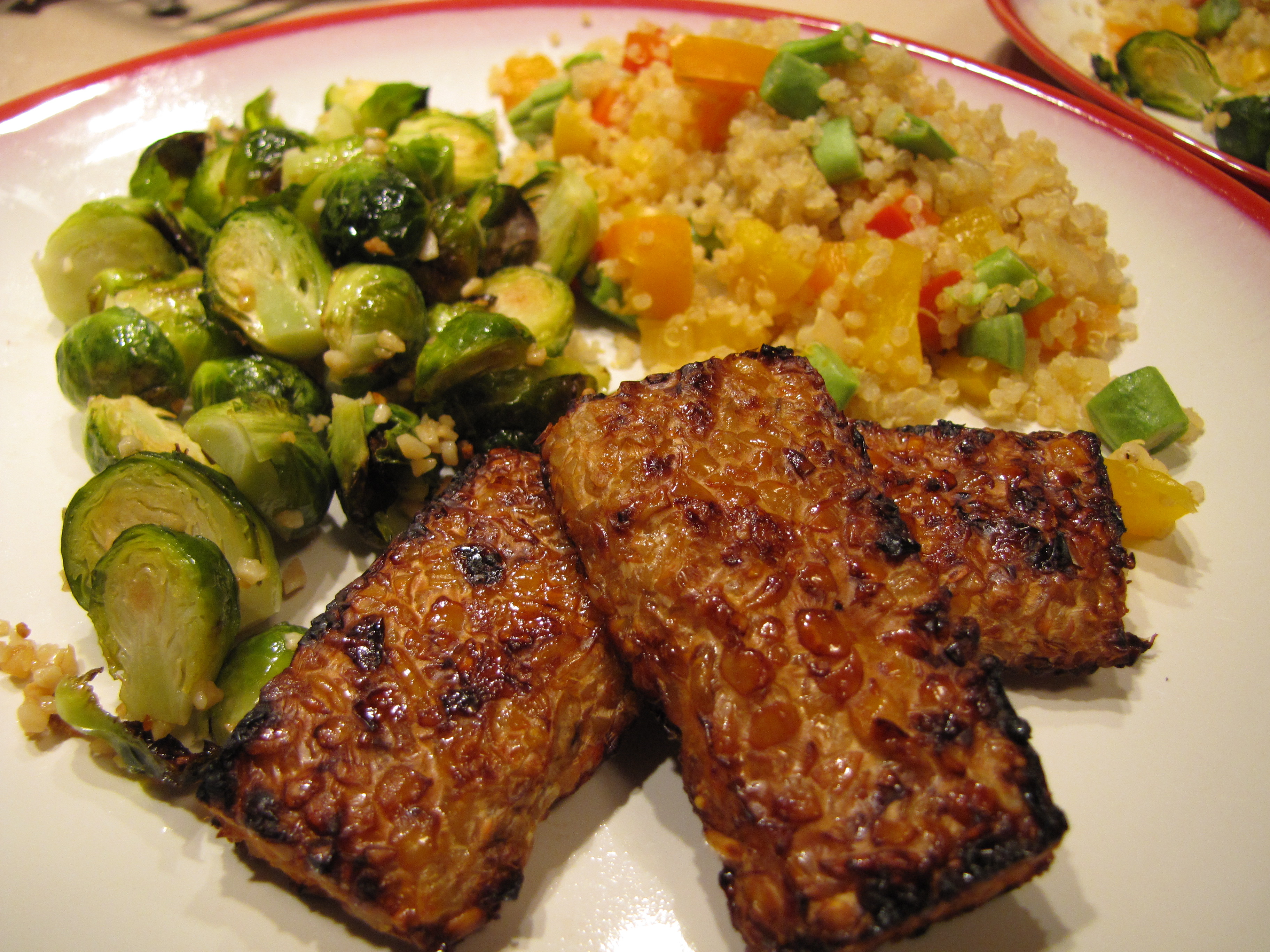 Here, I tried to repli­cate my favorite treat from Blos­som­ing Lotus- maple smoked tem­peh… yeah, not so much. But it was edi­ble. I don't know what it is, I love tem­peh at restau­rants, but it always falls short at home. The req­ui­site brus­sel sprouts and a quinoa pilaf, with chopped bell pep­per, onion and chopped green beans filled out the meal. I added a can of chick­peas to the left­over pilaf and it made for some great lunch leftovers.
But, meals that flop can all be reme­died with a good ol' slice of cake.
Exhibit C: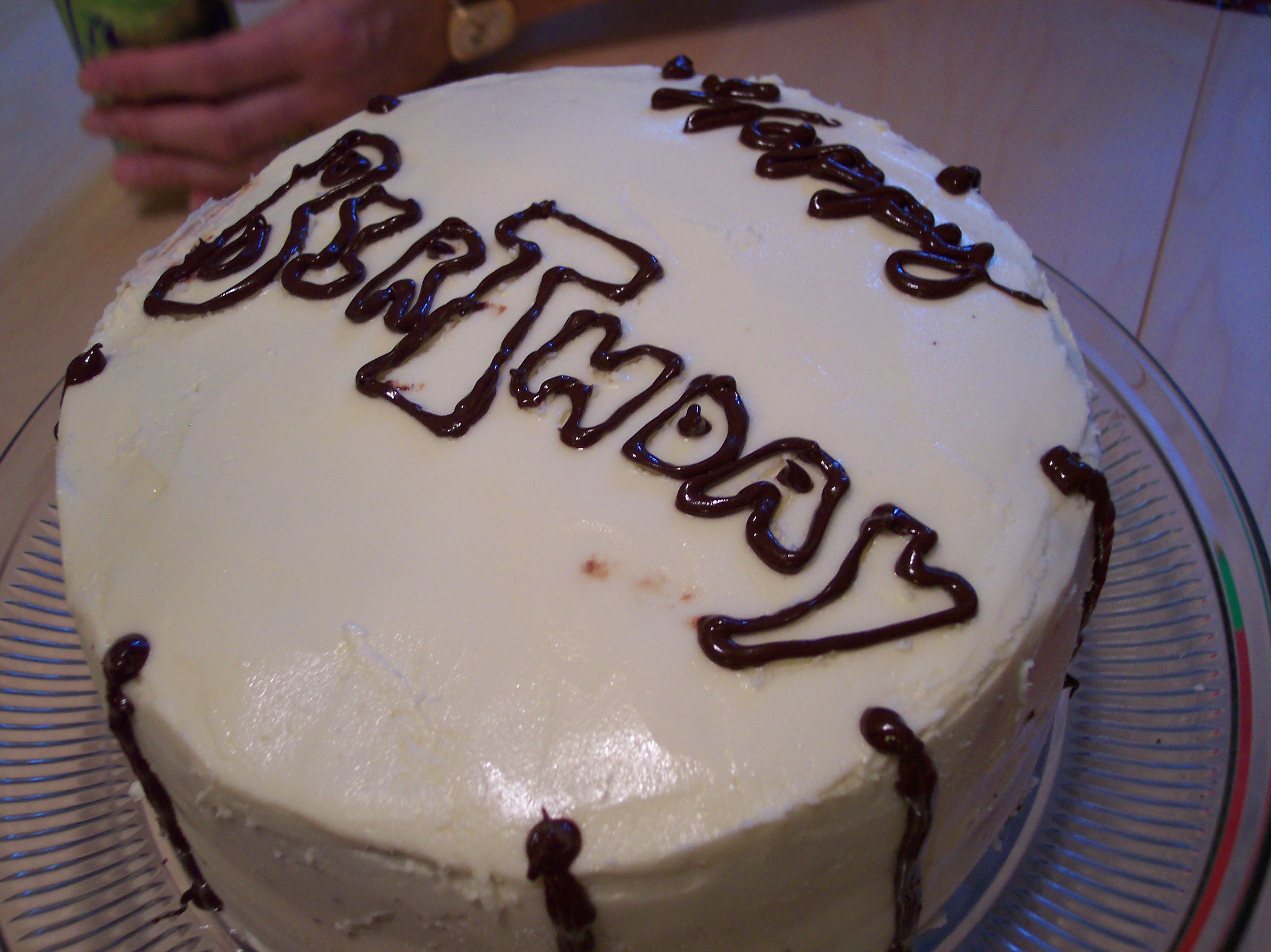 I'm much bet­ter with a bag of icing to pipe, then writ­ing with melted choco­late. Alas, my sad attempt at Ringo's drum kit.
Yeah, once I real­ized how bad it was going I gave up. I was work­ing from mem­ory and would have been aided by look­ing at the cake. I also had a lit­tle melted choco­late explo­sion that kept me from fill­ing in the let­ters. Oh well, the Yel­low Sub­ma­rine Cake was a good enough ode to The Beatles.
Besides, we all know it's what it tastes like that really mat­ters. My standby cake is the choco­late cake from my Ger­man Choco­late Cake recipe in the cook­book. I added some choco­late chips for extra choco­latey good­ness. Between the two lay­ers, I spread a thin layer of straight up peanut but­ter and then a por­tion of vanilla but­ter­cream icing that I'd added some peanut but­ter to. I frosted it with the remain­ing vanilla but­ter­cream and ruined it, I mean, wrote on it with melted choco­late. So nommy… I'm such a sucker for choco­late and peanut but­ter. This cake was for my brother's 15th birth­day. He is vis­it­ing us and he's also a huge Bea­t­les fan and a lover of choco­late and peanut but­ter. He's also appear­ing in the new Cohen brother's movie com­ing out this fall! How cool is that, his first movie and it's a Cohen brother's flick! Granted, he has no lines, but he filmed for sev­eral days and a scene that he was an extra in is in the trailer. Pretty sweet…